Airlines are increasingly focussing on the growing premium leisure market, where more and more holidaymakers are willing to pay more to travel in premium economy, business or first class in order to make the most of their travel. For airlines, this brings revolutionary sets of opportunities and threats.
Fundamentally, premium leisure passengers will often behave differently to corporate travellers at the very basic booking and network levels. The received wisdom within the industry is that most pointy-end passengers will prefer a nonstop flight rather than a connection. While that's mostly (though of course not always) true for people travelling in business on business, it's less so when booking premium on holiday, especially long-haul.
In context, the growing networks and falling connecting fares of global network carriers combine with the explosion of ultra-longhaul nonstop flights demanding a pricing premium, though often without upgraded premium PaxEx to match.
A corporate traveller may decide to save a day's travel to get home in time to see her kid's school play, especially if the company's paying for her flight. A leisure traveller, meanwhile, is more likely to say "I'll take the comfy seats and a free overnight at a luxury hotel rather than a twenty-plus-hour nonstop" — and is even more likely to do so if it comes at a markedly reduced cost on a network carrier with a strong global reputation for service.
That cost element is of course crucial for leisure travellers, who have comparators with other parts of the travel experience, including with the hotels, restaurants and spas with which airlines are increasingly collaborating to create new premium PaxEx.
That comparison is both on the actual experience — trends, styles, ingredients, colours, materials, quality and service — and on price.
People up front for leisure travel are no less budget-savvy than people down back, and they're not likely to bite if the cost between premium economy and business class is too much to justify bridging the "comfort canyon" compared with, say, a day at a spa at their destination, a meal at a world-renowned restaurant, an upgraded hotel room, or other holiday splurge.
That's both a threat and an opportunity to airlines.
The threat: if a carrier doesn't put in the hard work to provide the luxury experience that premium leisure passengers demand, then they will only be able to compete on price, and there are only so many airlines with home labour markets that enable low-cost premium travel.
The opportunity: by and large, this is a soft product issue, often requires less monetary investment than hard product (though it requires an innovative and capable service design team), and can often be at least partially solved by co-branding to work with the brands passengers already hold in high esteem.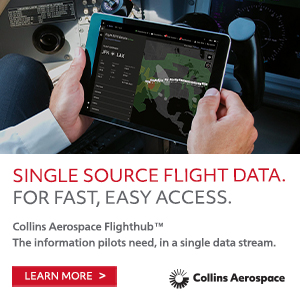 And airlines shouldn't make the mistake of thinking that the older generations of premium leisure travellers aren't just as mobile, social and vocal as their younger counterparts. They've perhaps experienced business class travel for work purposes or as frequent flyer redemptions, and may well have a frame of reference for what they like and expect. They're certainly not naïfs: having likely experienced the decline in economy class space, service and quality over the years it's only too obvious when the same happens in business class.
They have networks of friends and family developed over decades to give them positive and negative word of mouth. They're likely to be wielding multiple electronic devices, and if retired they may have ample time to research and read flight reviews to ensure they know exactly what they're going to get.
That too is an opportunity and threat for the industry. Regardless of generation, the focus on photo-worthy passenger experience means that airlines can create eye-catching products to truly entice travellers with disposable income. But with that enticement comes expectations of hard product, soft product, crew and onboard technology, which airlines can find hard to meet.
Meeting — and exceeding — those expectations, though, is key to unlocking a growing and lucrative market.
Related Articles: