Although the promotional artwork and very creepy trailer for Lost Child (aka Tatterdemalion) promises some seriously supernatural thrills and chills in Missouri bayou country, it's clear pretty early on that writer-director Ramaa Mosley (The Brass Teapot) has much bigger fish to fry.
Horror fans will surely delight in unraveling the strange, country-fried mystery at the heart of the film – which is peppered with mentions of backwoods monsters and soul-sucking demon children called Tatterdemalions – but the real horrors in Child are much more of the man-made variety. And trust me, they are plentiful.
Returning to her remote, backwater hometown of West Plains, Missouri after fifteen years away, ex-marine Fern (The Hunger Games and The Path's Leven Rambin) sets about looking for the brother she lost touch with years ago. Setting up shop in her late father's dilapidated house in the woods, Fern's search for her brother leads her down some very dark paths where she encounters fuzzy memories, nightmares, and painful truths about her troubled past.
But everything changes for the hard-drinking, PTSD-ravaged veteran when she encounters a mysterious orphaned child in the woods named Cecil, played by newcomer Landon Edwards in a stunning, award-worthy debut. Determined not to be distracted from her mission by this strange new presence in her life, Fern tries to rid herself of Cecil at every turn but forces beyond either of their control seem determined to keep them together.
Brimming with atmosphere, the world Fern and Cecil travel in is one of age-old superstitions, secrets too dark to share even with each other, and the rich, if often twisted, folkloric traditions of the Ozarks. Capturing the gritty beauty of the region on what was surely a minuscule budget, Child calls to mind Oscar-nominated indie gems like Winter's Bone and Beasts of the Southern Wild. But by focusing on the generational impact of alcoholism, PTSD, and the systemic horrors of the American foster care system, Child ups the ante considerably.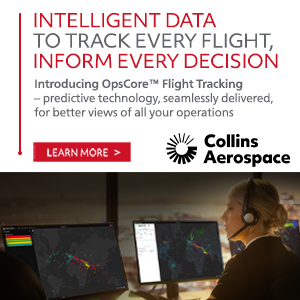 Some of the performances by the locally recruited first-timers in the cast are a little rough around the edges. However, the chemistry between Rambin and Edwards is so great, you barely notice it. Equally compelling in key supporting roles are Toni Chritton Johnson as an old family friend and veteran character actor Jim Parrack (True Blood, Suicide Squad) as the social worker with a heart of gold who Fern leans on when things get rough.
There are a few plot contrivances here and there. For instance, I'm still dying to know who paid the electricity bill in some of the film's many abandoned shacks for all these years. But the script by Mosley and co-writer Tim Macy packs a serious punch. Especially in the film's boldly cinematic third act where pretty much everything that has come before is turned on its head. I'd be lying if I said Child didn't have some slow spots, because it is not, by any means, a fast-paced film. But if you can make it to the end, Child's simple, raw, and powerfully crafted finale will haunt your dreams for days.
Now playing on select Virgin Australia, Emirates, and Malaysia Airlines flights worldwide, Lost Child opened in a handful of art house theaters stateside earlier this month and is also available via streaming on iTunes, Prime Video, and Google Play.