JetBlue is to replace its Embraer E190 fleet with the Airbus A220-300 — formerly the Bombardier C Series CS300 — starting in 2020, driven by what the carrier calls "compelling" economics.
Promising lower costs, next-generation passenger experience and a focus on Boston, JetBlue did however play down transatlantic aspirations.
The hard-fought competition saw the US low-cost, high-PaxEx carrier selecting the A220 over the competing Embraer E2 family of aircraft despite holding the incumbent current-generation fleet.
JetBlue CFO says the E195-E2 was "incredibly close" from an economic standpoint when the airline was deciding between that and the A220-300

— Ghim-Lay Yeo (@ghimlay) July 11, 2018
In some rare but telling numbers, the airline also noted that the E190 fleet accounts for 11 percent of its seat-miles, but 20 percent of its operating expenses, while requiring substantial investment to fly to its 25-year useful life in the late 2020s or early 2030s.
JetBlue also said that "next generation aircraft are able to deliver 25-30% lower direct operating cost per seat mile" when compared with the E190, where such costs include ownership and flight operating costs (fuel, labour, airport fees, etc) but not overhead.
The airline did not elaborate on its A220 passenger experience plans, although a shot of the distinctive A220 cabin showed the magenta mood-lighting that is part of Airbus' signature Airspace cabin brand.
Details in terms of seat mix and pitch were also not forthcoming, with the airline pitching the 100 seats on its its E190s at 32" and its 130-200 seat Airbus aircraft at 33-34" in its regular economy. Extra-legroom Even More Space seats add seven inches on the E190, with two non-exit rows of Even More Space on the E190s compared with four on the A320s, according to the airline's website.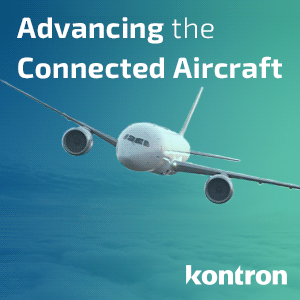 Swiss offers 145 seats at 30" pitch on its CS300, with airBaltic seating the same number, while Airbus presently cites typical A220-300 seating as 130-140. Bombardier previously cited a dual class CS300 configuration of 130 passengers at 36/32" pitch, 140 passengers in a single-class layout at 32" pitch, and 160 passengers at 28" pitch.
Doing some very basic back-of-envelope arithmetic (multiplying 140 passengers by a 32" pitch and then dividing by numbers of passengers, which of course does not account for exit rows or Even More Space), 130 passengers would give an aircraft-wide pitch of 34.5", 120 an all-passenger 37", and 110 an incredible 40" of pitch.
There is therefore much room for JetBlue to make the most of the A220's wider seats, which are likely to sit below the A220's 130-passenger capacity option, possibly substantially — but which crucially allow the airline flexibility to densify while retaining a positive passenger experience if needed. The airline further stated that it has the option to add the smaller A220-100 (formerly CS100) if needed.
During an investor presentation, however, the airline kept mum on plans for transatlantic flying, with EVP Marty St George stating that the airline considers any such plans a "Boston and New York strategy" rather than a "Europe strategy".
JetBlue says it won't fly to Europe until it can prove to itself that doing so will be as profitable or more profitable than a high density A321 operating domestically.

Analysis ongoing.

— Jason Rabinowitz (@AirlineFlyer) July 11, 2018
The airline did, however, release images showing A220-300 range into Ireland and Scotland from Boston, although these range circles were dramatically lower than the 3300nm range cited by both Bombardier and Airbus.
JetBlue noted that a smaller aircraft than its A320 is effective to provide service on shorter routes and frequency in business markets, and is critical to developing Boston as a focus city, while emphasising that "a significant portion of markets served by [the E190] fleet can support up-gauge to larger aircraft" in the context that its "network strategy requires a smaller gauge aircraft than [the] current A320".
JetBlue plans a 1:1 replacement for its 60 E190s, which are part of its plans for "mid-to-high single digit growth rate into the 2020s". It will move its owned E190s out of the fleet starting in 2020.
Deliveries will begin in 2020, at which point the company will also start to "reshape" its Airbus order book, upgauging 25 A320neos to A321neos a part of this deal. JetBlue will take delivery of 15-16 A321neo aircraft in 2020, 2021 and 2022, which will also "drive margin accretive up-gauging of existing A320 markets and expansion of Mint", the carrier's premium service, although no decision has yet been made on the long-range, transatlantic market-targetting A321LR, which the company says it will "continue to evaluate".
Citing "the A220-300's impressive range and economics" that "offer us flexibility and support our key financial and operating priorities", JetBlue chief executive officer Robin Hayes announced the deal the week before the Farnborough Air Show, during which airframers usually try to concentrate their order books.
Related Articles: