Do airlines want larger, broader and taller passengers to fly? Do they want passengers with reduced mobility (PRMs) on board their aircraft? I find myself asking these questions a lot these days.
After all, the squeeze is on in economy class, with many carriers adopting tiny lavatories and narrower seats that make it difficult for even some slim-build passengers to get comfortable.
It is often argued that high-density layouts and cheap seats open up air travel to budget-conscious people who would not normally be able to fly. That's certainly true. Yet in configuring their economy cabins to accommodate the democratization of travel, airlines are also effectively closing off affordable flights to some passengers of wider girth, longer leg and reduced mobility.
Collectively, is the net effect the same?
There are ample first-person accounts online about the indignities of flying as a larger passenger. Executing basic hygiene in modular lavs may be difficult if not impossible. Seatbelt extender belts aren't standardized, and vary in length. As a result, some passengers of size carry their own – despite the safety risks – rather than face the prospect of not being able to use the airline-provided extenders.
Additionally, some airline crew members are more sensitive than others when it comes to distributing extender belts in the cabin. Air Canada VP, products Andrew Yiu recently told RGN that Air Canada cabin crew are specifically trained to discretely and proactively offer extenders if they see someone who might need it, versus creating a grand display that may embarrass the passenger.
Now we've learned that the extender belts distributed to larger passengers on board aircraft actually deactivate seatbelt airbags on many of the seats that require these systems to pass safety certification.
Does this mean that larger passengers who use extenders are less safe than their slimmer counterparts in the event of a survivable crash? The FAA suggests that de-activation of the airbag in the seatbelt "is safer than leaving the airbag active in combination with a seat belt extender". Presumably, that's because the airbag will sit in a different place on the body of the larger passenger who needs an extender, and could do more harm than good if deployed.
Like a multitude of other carriers, American Airlines flies seats with airbag seatbelts. It tells Runway Girl Network:
Yes, we continue to provide seat belt extenders for seats with airbags, which disables the airbags. Safety is always our top priority and after research and testing done by the seat manufacturer, the risk of using an extender is very minimal.
But more broadly, can the FAA and airlines really make assurances about the safety of larger passengers given that industry is still using crash test dummies that were configured based on population size data from the 1970s in order to certify seats? The largest crash test dummy used in aircraft seat testing –  known as the 95th percentile male anthropomorphic test device – weighs just 223 pounds. That might have been considered large decades ago, but it's a fairly normal weight for today's humans.
How do we really know how larger passengers – increasingly the modern traveller – will fare on impact?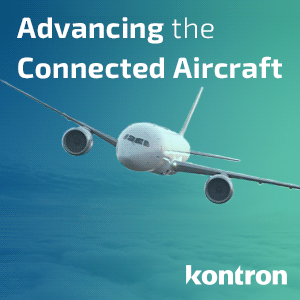 The aviation industry uses test dummies that are much the same standard as those used in the automotive industry. In 2014, in a piece entitled "Crash dummies no longer represent passenger size", RGN contributing editor Marisa Garcia wrote that the automotive industry's research suggests that larger drivers and passengers are substantially more likely to suffer injury in the event of an accident. Larger women, in particular, are most likely to be injured as a result of weight distribution and where the seatbelt sits on their bodies.
Armed with this data, US crash test dummy manufacturer Humanetics set about to create a larger dummy to more adequately simulate what happens to larger people in an automotive accident. At the end of 2014, the new Humanetics' "obese crash test dummy" arrived, based on the measurements of a 273-pound person with a Body Mass Index of 35.
Humanetics explained to CNN at the time that the dummy is built around an existing 50th percentile male crash test dummy's skeletal structure but with unique flesh and additional mass added to the upper and lower torso and upper legs, making it anatomically relevant to the larger driver population.
But those of us who had hoped to see the airline industry add this new crash test dummy to the testing mix have been sorely disappointed. To date, no such changes have been made. Perhaps the use of larger dummies would uncover some inconvenient truths about aircraft seat safety overall. Perhaps not.
Isn't it time we find out?
Related Articles:
Featured image credited to Christine Negroni