If you've ever tried to pack a bottle of wine in your checked luggage, then you know how precarious the job can be, usually involving plastic laundry bags nicked from the hotel room closet, heavy sweaters that do double-duty as cushioning, and a carefully arranged barricade of shoes around the edge of your suitcase.
Checking a case of wine as luggage is no less precarious with each bottle needing to withstand the rigors of airport baggage handling systems. Fortunately, wineries are pros at packing cases of wine for flights, although you may have to pay extra for the packing job and you'll definitely have to pay a checked baggage fee to check the case.
But if you fly Alaska Airlines, your summer wine-tasting mementos can be checked for free.
Since 2007, Alaska Airlines has offered travelers the opportunity to check their case of wine for free from Santa Rosa and Sonoma County but just a few months ago, the airline expanded its "Wine Flies Free" program to an additional 18 cities in California, Idaho, Oregon and Washington for a total of 29 on the West Coast.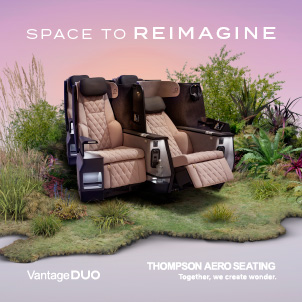 Of course, there are some things to do in advance before you show up at the airport with a case of wine.
For starters, you'll need to belong to Alaska's Mileage Plan program. You don't need to be a high-level status, just a regular old member is good.
When you arrive at the airport, make sure your Mileage plan number is attached on your flight reservation. Bring your carefully packed case of wine to an Alaska customer service agent and let them know you're checking this case of wine. For free. They will label it as FRAGILE and send it on its way.
The program is valid on Horizon Air and SkyWest flights as well as Alaska Airlines from the following airports:
California: Burbank, Fresno, Los Angeles, Monterey, Oakland, Ontario, Orange County, Palm Springs, Sacramento, San Diego, San Francisco, San Jose, San Luis Obispo, Santa Barbara, and Sonoma

Idaho: Boise and Lewiston

Oregon: Eugene, Medford, Portland, and Redmond

Washington: Bellingham, Pasco, Pullman, Seattle, Spokane, Walla Walla, Wenatchee, and Yakima
Another added bonus of flying Alaska for your wino weekends? Many wineries in Oregon and Washington will give you free tastings when you show your Alaska Airlines boarding pass.
If you're not flying Alaska Airlines home from a West Coast winery, you can still check a case of wine, so long as it's properly packaged, and so long as you pay for it as checked baggage. However, if the case breaks, most airlines will not refund or accept responsibility for the damage since alcohol is an exclusion in their checked luggage policies (United and Southwest are among them).
Shipping your wine directly from the winery is an option too but not all states permit it. Which is why Alaska's Wine Flies Free program really is a great benefit for passengers.
Related Articles:
Featured image credited to Alaska Airlines