Airbus says it is developing a Service Bulletin – and eyeing a longer-term remedy – for a safety issue identified in an EASA airworthiness directive (AD) which affects Gogo 2Ku-fitted A330s and A340-600s.
The AD, which went into effect on 13 July, cites an unsafe condition that, if not addressed, could lead to reduced structural integrity of the airliners and possibly result in inflight cabin depressurization.
First, let's look at the directive. Gogo 2Ku is installed in front of the emergency locator transmitter (ELT) on A330-200s, A330-300s and A340-600 aircraft. Explaining the driver behind the AD, EASA states, "Some cases of high noise level in the aft cabin section of the fuselage were reported. Subsequent inspections of the ELT antenna installation and the surrounding fuselage structure showed cases where the ELT antenna was found loose, with damaged fixations and elongated holes.
"In addition, cracks were found in the ELT antenna bores and in the underlying fuselage skin and internal doubler. Analysis revealed that the ELT antenna installation can experience oscillating vibration loads, leading to the reported high noise level and also resulting in damage of the ELT antenna and its surrounding structure.
"This vibration could be explained by a vortex, created by the shape of 2Ku-band antenna radome, installed in front of the ELT antenna" under the applicable Airbus Service Bulletin.
The AD requires repetitive inspections of the ELT antenna and fuselage-to-antenna fastener holes and, depending on findings, accomplishment of corrective actions, as outlined in prior Airbus guidance. Notably, it also prohibits installation of the system under the previously approved Service Bulletin.
A Gogo spokesperson says the AD affects aircraft specifically installed via Service Bulletin with the Airbus adaptor plate, not via its own retrofit package. As such, Runway Girl Network reached out to Airbus to understand next steps.
"Airbus informed customers of this issue early in May and made recommendations," says a spokesperson for the airframer. "They have the choice between de-installation of the prior Service Bulletin or to make periodic inspections and repairs. Four A330 operators are affected. The Service Bulletin had not been applied on other models."
He adds, "Airbus is developing a SB to address this problem and, longer term, is studying a redesign of the antenna to solve the issue."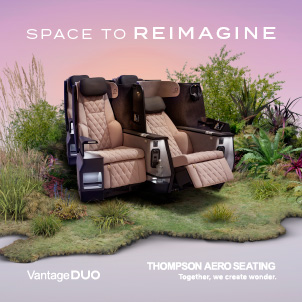 Among the airlines affected by the AD, Air France tells RGN that it is waiting for Airbus to deliver the solution.
The AD has had no impact on the normal operation of the carrier's aircraft. Indeed, two Air France A330s and two KLM A330s fitted with 2Ku – and being tracked by humpspotters – are both operating as usual.
Having "just installed the antenna", the commercial experience is "not live yet", says an Air France spokesman, adding that, "There is no change in our development planning that wifi could be launched on commercial experience in the fall."
Other 2Ku customers for the AD-mentioned aircraft types include Virgin Atlantic and Iberia.
Related Articles: