France's national rail operator SNCF is experimenting new passenger experience features to attract passengers to the rails — and, in particular, its premium services on high-speed lines that are best known as the TGV — including on-train wireless Internet connectivity.
The two-hour Paris-Lyon axis is the busiest line in France, serving both business and leisure travellers, with around two dozen sixteen-car double-decker TGVs travelling nonstop between the two cities most days. Understandably, the TGV has a massive market share, even despite the lower end of the passenger cost profile being carved out by low-cost TGV Ouigo, and flights every couple of hours between Paris' two airports and Lyon's single runway. (TGVs also serve both airports.)
Launched on this route some three years ago, the free wifi offered by national railway operator SNCF over a 4G network via cloud provider OVH is a draw even beyond the speed and centre-to-centre benefits of rail.
Testing the system out over several roundtrips recently, it has been impressive: always working, always fast and always easy to use.
Logins are simple, with six-digit airline-style PNR booking reference plus last name to get online.
Notionally, each passenger is limited to a certain (and indeed unspecified) amount of full-speed data per hour, which from testing appears to be 100MB. That's obviously the sort of limit that a modern Internet user gets through in about five minutes, but there wasn't any noticeable degradation of service after chewing through the notional data allotment.
When testing, it became quickly clear that Dropbox was blocked, although video streaming services, Skype, WhatsApp, online backup provider Backblaze and all the usual browser/email apps worked fine.
Additional on-train functionality, including online ordering, works well and also gives a live estimate of how busy the bar-restaurant car on the TGV will be. The bar has an existing online ordering system, and placing your order before heading to the bar allows you to skip the queue and either bring your food back to your seat or eat it at the tables there.
Further information, including a coverage map, nearby points of interest and personalised connection information, is easily available via the portal and useful.
The stated usage rate by the portal most times was between 60 and 70 of the 508 passengers on board the train, a take rate of just over fourteen percent, with slightly higher usage (perhaps unexpectedly) during peak business hours.
This take rate is particularly impressive because mobile data over 4G in France is cheap, widely available and covers TGV lines: your author, for example, pays 30€ for a plan that includes 30GB of data per month.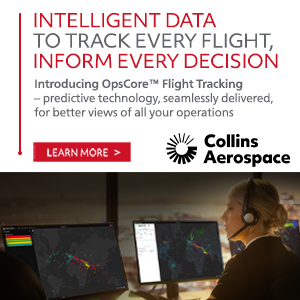 Clearly, the benefits of remaining connected increase the longer a train journey's duration, and indeed your author found this enough of a benefit to steer choices towards TGV-branded services rather than a slightly cheaper Intercité connection. But even on the two-hour hop between Paris and Lyon, passengers are seated at either airline-style tray tables or face-to-face larger surfaces, and it has been surprising how many laptops are still used even at non-peak hours.
This fast, free, easy to use wifi provision is clearly a boon for the SNCF's ongoing market differentiation attempts for the TGV brand (which SNCF has been attempting for a year to rename inOui) within its rail portfolio.
Low-cost high-speed rail subsidiary Ouigo does not offer wifi even though it uses the same TGV Duplex double-deckers as the premium brand, nor does the Intercité network of slower trains on the national non-TGV rail network that can often be a cheaper option than the TGV.
Looking at other modes of transport, RGN reported over a year ago that Air France — the sole operator of Paris-Lyon flights and the major player the French regions too — was still in the RFP stage for its narrowbody inflight Internet programme. More recently, Air France said it would announce the winner of its RFP in the near-term.
Air France is by no means the last mover in the European wifi market, leaving the TGV as a solid option for passengers who want to remain connected. And who wouldn't?
Related Articles: