"No more navy." That's what Delta executives told fashion designer and Project Runway judge Zac Posen when they approached him to redesign their employee uniforms. Their reasoning? Navy blue is often the uniform color of choice for most US airlines and Delta wanted to stand out from the crowd.
And stand out it has.
After three long years of intense focus groups, detailed surveys, constant design changes, and custom fittings for employees at 60 airport hubs, the sleek new Delta uniforms were unveiled this week around the world with an unexpected shade of purple, which Delta affectionately calls Passport Plum.
"I believe deeply in the power of glamour," Posen said of his eye-catching looks. "And the experience and the excitement of flying. And definitely the nostalgia of the golden age of it, but [designing these uniforms] was really about taking that essence and creating a new future."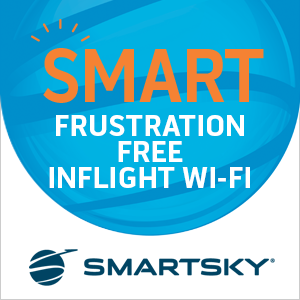 Manufactured by Lands' End, and with shoe options provided by Zappos.com, Posen's above-wing uniforms for flight attendants, Sky Club employees, ticketing and gate agents, and Red Coats feature an array of purple-tinted configurations along with some sweet flair like a silk tie for men, a scarf for the ladies, silk jacket linings and even coordinating Passport Plum bags from TravelPro.
The plum hue is actually a nod to Delta's past which has used both blue and red in its uniforms. "The employees also wanted something that was distinguishable, so we mixed the blue and the red," Posen said about how the color came about.
Below-wing uniforms were not actually designed by Posen (who toiled at both above-wing and below-wing duties in his research of aviation industry jobs) but rather by designers at Land's End, who were inspired by the new direction. That's why even the ground ops team sports a little bit of Passport Plum in their uniforms.
Delta last revamped its uniforms in 2006 for above-wing employees, but it had been even longer for below-wing employees who have been wearing the same duds since 2000. Hence, the new uniforms did not just receive an upgrade in style, but in technology too.
All uniforms incorporated durable fabrics with some high fashion technology like rip-resistance, plenty of stretch, wrinkle and stain resistance, anti-microbial finishes, water-proof and water repellant, deodorizing, windproof, anti-static and moisture-wicking properties.
"This isn't something that you wear on the red carpet for two hours," said Ekrem Dimbiloglu, strategic director of sourcing for Delta. "This is something that you wear all day, potentially for 14 hours a day, for a decade. It's got to be timeless and functional, and Zac really understood all that early on in the process."
Posen ticked some other important boxes for Delta, Dimbiloglu said. He's an American designer which was a necessity for an American airline. He's young and ambitious but he was also willing to listen to feedback, which was extremely important through the focus groups, 30,000 surveys, and endless fittings. Perhaps most importantly, he's a self-proclaimed airline geek whose cuts are often inspired by industrial design and ergonomic lines.
So will Delta ditch its blue and the red logo in favorite of a plum-colored one? Most definitely not, though Tim Mapes, the airline's senior vice president and chief marketing officer, hinted that Passport Plum will make its way, subtly, into design elements of Delta SkyClubs, digital apps and "other things". But largely, the color will be relegated to uniforms worn by employees.
"What we are not going to do is make Passport Plum ubiquitous to the point that we lose the personality of the human who's behind it," he said. "So it's really about our Delta employees being the star today, not the color."
Related Articles: