Air Canada experienced problems associated with deicing fluid seeping under Gogo 2Ku radomes over the winter, but the carrier remains a big fan of the inflight connectivity system and is forging ahead with installs, albeit under a delayed schedule, Ben Smith, president, Passenger Airlines, told Runway Girl Network this week.
Noting that he doesn't know the specifics around Delta's own deicing fluid issues last winter, Smith said, "We did have problems with the radome and deicing, and it delayed us with the first certification. Here in Canada you need both US and Canadian certification, and it delayed us about four months."
That certification, for the Boeing 777-300ER, was completed at the end of last year, but Smith's plan to fit the fleet by roughly this time – as expressed to RGN in December – did not come to fruition. The equipage schedule has moved to the right.
To date, 2Ku has been fitted to all of Air Canada's 777-300ERs. These "are live; that was completed last month after lengthy delays," said Smith.
"This will be followed by the 777-200LRs and the A330s, so all of those aircraft will be finished in about 10 months' time, at which point we will have 2Ku on 100 airplanes, which will be all but five of our longhaul airplanes." Those five aircraft will exit the fleet six months later so Air Canada has not earmarked them for equipage.
The certification for the 777-200LR "is done", as it is essentially the same as the ER, he stressed. "The 787 is in test mode" and Air Canada is hoping "to go really fast with the whole fleet starting in September", after the busy summer travel season.
You can get linefit right now off of the Boeing assembly line with other [connectivity] systems but we felt it was worth it to wait the six months to install 2Ku [via retrofit].
Smith acknowledged that overall, it took Air Canada longer than some other operators to adopt Internet on its widebody fleet "because we wanted a stable product with near 100% service globally and a customer GUI that would be valid on the narrowbody and regional fleet". Air Canada's narrowbodies and 76-seat RJs offer Gogo air-to-ground (ATG) connectivity. So a consistent GUI "was key" to the carrier.
So too was the ability the offer high-speed service to passengers, with Smith saying he recently used 2Ku-powered Internet in-flight, Facetimed his mother and "couldn't believe it".
Your author paid for a 2Ku session between Toronto and Vancouver, while flying as a guest of Air Canada this week during its rollout of Signature Service on select transcon routes (the enhanced service – including new cuisine inspired by award-winning Canadian chef David Hawksworth, and mattress pads for lie-flat beds – launched on many of its international routes in the spring).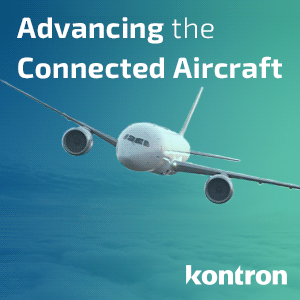 A total 20% of connected passengers – including myself – used the carrier's streaming service on the Toronto-Vancouver flight, and the rest were on the carrier's browsing package. The service was exceptional, and I can confirm that I enjoyed an at-home experience in the sky.
That's a testament to the 2Ku system, and Gogo's relationships with satellite operators, Air Canada VP, products Andrew Yiu told RGN. But it is also a result of recent software changes, which remedied a satellite handoff problem which Gogo alluded to in its recent earnings conference call.
Having the ability to offer a streaming class of service to passengers is viewed as a big differentiator for Air Canada, which sees many of its competitors falling short in this regard.
Thus far, take rates show the split between "stream pass" and "browse pass" users on Air Canada to be "very destination dependent" with longer flights to Asia seeing a higher rate of streaming users, said Yiu.
Your author asked Air Canada management about inflight connectivity for the carrier's Boeing 737 MAX aircraft, after the first MAX emerged with an intriguing hump. Thales is widely speculated to be the service provider, with its new Ka system. But Ben Smith demurred, noting that, "We're lucky in Canada that the IFE system is so amazing."
Thales is providing its latest generation IFE on Air Canada's MAX aircraft.
Meanwhile, Smith assured in reference to connectivity on the MAX: "We will have one guarantee – it will be working."
Related articles: