Global Eagle Entertainment is proud to announce its continued support of the United Nations World Food Program (WFP) as lead of the Emergency Telecommunications Cluster (ETC), providing satellite-based internet to global disaster relief locations immediately following severe disruptions.
Global Eagle has agreed, along with other members of the satellite industry, to build a global humanitarian aid support structure, which includes the EMEA Satellite Operators Association (ESOA), the Global VSAT Form (GVF), the UN Officer for Coordination of Humanitarian Aid (OCHA) and the Emergency Telecommunications Cluster.
"Global Eagle's involvement ensures that satellite-based connections are created and implemented without delay after disasters when local networks are in need," said Per Norén, EVP & Chief Commercial Officer of Global Eagle. "We are proud to work with the United Nations on this effort and with many other UN projects in recent years."
The Emergency Telecommunications Cluster, when needed, can activate the charter when disaster strikes, enabling a team of dedicated companies to establish satellite-based internet to relief centers worldwide.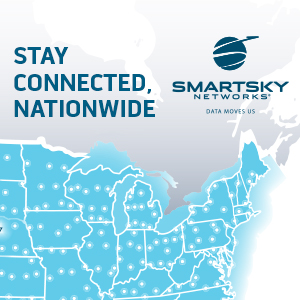 Global Eagle (and previously EMC) has been actively supporting UN and NGOs during Hurricanes Irma and Maria, as well as after disasters in Haiti 2010, Philippines, the Ebola emergency, the Nepal earthquake and elsewhere. Satellite-based internet allows immediate on-the-ground assessments of each disaster, to be communicated real-time and allow coordination of medical care and relief supplies.
About Global Eagle
Global Eagle is a leading provider of satellite-based broadband connectivity, television and entertainment services, content and data analytics to aviation, maritime, enterprise and government markets. Global Eagle offers a fully integrated portfolio of rich media content and high-speed connectivity solutions for airlines, private jets, cruise lines, commercial ships, super-yachts, ferries, enterprise, government and military installations worldwide with proprietary performance-enhancing technologies and exclusive access to premium media. With 1,500 employees on six continents and leading global satellite and ground networks, the company delivers exceptional service and concierge support to its customers. Find out more at globaleagle.com.
Featured image credited to istock.com/JakeOlimb