Lufthansa Business Class passengers on long-haul flights (lasting more than 10 ½ hours) to and from South Africa, Latin and South America and the West Coast of the USA can now enjoy an enriched and relaxed night's sleep with the new Lufthansa Dream Collection.
This collection consists of a new pillowcase, large blanket and a mattress topper that make for the ultimate sleep experience while on board. Additionally, passengers can make themselves comfortable on night flights with the new sleep shirt from Van Laack.
The padded mattress topper was developed specifically for Lufthansa in cooperation with the renowned German bed manufacturer "Paradies". While the upper side is made of 100 percent cotton, the underside is made of non-slip terry cloth. This combination enables an ideal air exchange, which prevents strong heat accumulation. A similarly soft filling is found with the blanket and pillow, which are designed in Lufthansa's new brand design. Furthermore, since Lufthansa is also setting standards in terms of environmental friendliness, the plastic packaging for the products were replaced with paper wrapping.
The enhanced sleeping accommodations in Business Class are symbolic of Lufthansa's premium standard and quality promise. Last December, the airline was the first western airline to receive the five-star seal from Skytrax, a British management consultancy specializing in aviation that recognizes industry excellence.
The Dream Collection will be successively introduced on all other long-haul flights. Starting in June, it will also be available on select Asian flights from Germany. The other long-haul flights will receive the new blankets and pillowcases beginning autumn 2018.
About The Lufthansa Group
The Lufthansa Group is the world's biggest airline group in in terms of revenue, and is also the market leader in Europe's airline sector. The Group strives to be the "First Choice in Aviation" for its customers, employees, shareholders and partners. And safety, quality, reliability and innovation are the prime credentials and priorities of all its business activities.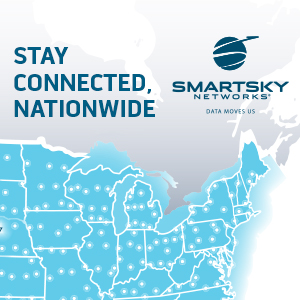 The Lufthansa Group is divided into the three strategic areas of Hub Airlines, Point-to-Point Business and Service Companies. The Group's network carriers, with their premium brands of Lufthansa, SWISS and Austrian Airlines, serve its home market from their Frankfurt, Munich, Zurich and Vienna hubs. With its Eurowings brand, the Group also offers short- and long-haul point-to-point services in the growing private travel market. And with its service companies, which are all global market leaders in their individual industries, the Lufthansa Group has found success in further areas of the aviation business.
The Lufthansa Group's airlines currently (Summer Schedule) serve 343 destinations in 103 countries on four continents and offer 25,128 weekly frequencies. The Group's total fleet comprises some 728 aircraft and its member airlines will be taking delivery of 174 new aircraft between now and 2025. In 2017, the Lufthansa Group employed around 130,000 personnel, welcomed 130 million passengers aboard its flights and generated sales of around EUR 35.6 billion.
The Lufthansa Group is headed by its five-member Executive Board. Carsten Spohr is Chairman & CEO; Thorsten Dirks is in charge of Eurowings and aviation services; Harry Hohmeister bears responsibility for the commercial management of the Group's hub airlines and airports; Ulrik Svensson is head of finance and IT; and Dr. Bettina Volkens is in charge of HR and legal affairs.
For further information please visit www.lufthansagroup.com.