Yesterday, Terminal 4 at John F. Kennedy International Airport – one of the world's most active air terminals – opened a best-in-class Security Operations Center (SOC) as part of an extensive security modernization project in partnership with Thales, a world leader in airport security. The SOC and its advanced technology will enhance the terminal's security operations, supporting the growth of Terminal 4 and provide its more than 21 million annual travelers with a safe and secure customer experience.
"We are pleased to partner with Thales to further improve Terminal 4's security operations," said Gert-Jan de Graaff, President and CEO of JFKIAT, the company which operates Terminal 4. "This new Security Operations Center will prove to be an integral component in keeping passengers and employees at Terminal 4 safe and secure. The system will grow with the terminal, as it was designed to allow for expansion both inside Terminal 4 and strategically connect stakeholders outside the terminal facility."
Complete with an Airport Operation Control Center (AOCC) platform and Physical Security Information Management software, the SOC promotes efficiency, effectiveness and situational awareness for T4's security department while significantly improving outcomes through real-time management capabilities. The integrated security control center consolidates all security management and operational tools, providing those operating the system with complete control of subsystems and enabling a more timely and accurate response by Terminal 4's security personnel and law enforcement. Processes are pre-programmed, for consistent responses allowing operators to focus on alternate security items.
"Providing a secure and hassle-free airport experience is no small feat in a world that is increasingly fast moving and unpredictable," said Alan Pellegrini, CEO of Thales USA. "Airport security is an important issue and with the capabilities of this new SOC, Terminal 4 can rely on Thales to help provide first class security operations."
Terminal 4 is the first U.S. air terminal to implement Thales' proven security solution, joining several other global airports – including Bahrain, Doha, Dubai, Durban, Lyon, Madrid, Muscat, Pisa, Salalah, and Singapore. The SOC will improve current operations and passenger experiences, while empowering a more proactive security culture for years to come. Thales will provide T4 with ongoing airport security engineering support for the next three years.
In 2017, Terminal 4 launched 14 automated security screening lanes in coordination with the Transportation Security Administration and Delta Air Lines. The state-of-the-art checkpoint technology enhances security effectiveness while decreasing the time travelers spend in security screening. The automated screening lanes offer several features designed to improve the screening of travelers by automating many of the functions previously conducted manually, which allows travelers to move more swiftly and efficiently through the checkpoint.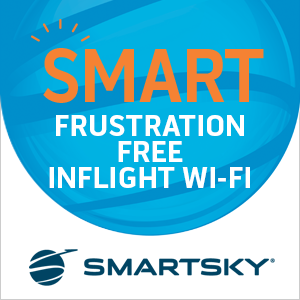 About JFKIAT
JFK International Air Terminal, LLC. (JFKIAT) is the operator of Terminal 4 at John F. Kennedy International Airport, one of the most active air terminals in the New York area, serving 34 international and domestic airlines with an annual passenger volume of more than 21 million travelers in 2017. Terminal 4 is the first existing airport terminal in the U.S. to receive LEED Gold certification by the United States Green Building Council (USGBC) for operations and maintenance. The Terminal's expansive Retail Lounge offers an unparalleled experience for travelers with a wide range of food and beverage and retail options, from chic to upscale and from convenience stores, to electronics, accessories and gifts. Terminal 4 was the first air terminal in North America operated by a private management company. JFKIAT's managing member is Schiphol USA Inc., a U.S. affiliate of Royal Schiphol Group.
Visit us at http://www.jfkt4.nyc, like us on Facebook and follow us on Instagram and Twitter.
About Thales
The people we all rely on to make the world go round – they rely on Thales. Our customers come to us with big ambitions: to make life better, to keep us safer. Combining a unique diversity of expertise, talents and cultures, our architects design and deliver extraordinary high technology solutions. Solutions that make tomorrow possible, today. From the bottom of the oceans to the depth of space and cyberspace, we help our customers think smarter and act faster – mastering ever greater complexity and every decisive moment along the way. With 65,000 employees in 56 countries, Thales reported sales of $18.4 billion in 2017.
For more than 100 years, Thales has conducted significant research and development, manufacturing and service capabilities in the U.S. Today, Thales is present in 13 states operating 23 different facilities. Working closely with U.S. customers and local partners, Thales is able to meet the most complex requirements for every operating environment.