Alaska Airlines and Lonely Whale today announced the airline's initiative to replace single-use, non-recyclable, plastic stir straws and citrus picks with sustainable alternatives in its airport lounges and on all domestic and international commercial flights starting July 16, 2018.
The initiative is one of many in Alaska Airlines' push for sustainability and goal of reducing its inflight waste per passenger going to landfills by 70 percent by 2020.
"Whether providing fantastic service or leading in sustainability, caring about people and communities is in our DNA," said Diana Birkett Rakow, Alaska Airlines' vice president of external relations. "Without a doubt, we fly to some of the most beautiful places on earth, including many communities that depend on healthy oceans. We're thrilled to partner with Lonely Whale to take this next step in our sustainability journey, and help keep the places we live and fly beautiful for years to come. It's especially appropriate now as ending plastic pollution was the theme for Earth Day this year."
The Earth Day Network declared ending plastic pollution to be the theme for Earth Day this year, which was April 22. The group challenged everyone to reduce the amount of plastic they consume.
Plastic straws are of special concern because they cannot be recycled and they've been shown to kill birds and other marine life. In 2017, Alaska Airlines handed out 22 million plastic stir straws and citrus picks. Those two items will be replaced starting in July with Forest Stewardship Council (FSC) certified, white birch stir sticks and a bamboo alternative for the citrus pick. Non-plastic, marine-friendly straws will be made available to guests with special needs and upon request.
Alaska Airlines is excited to partner with Lonely Whale, an incubator that drives impactful, market-based change on behalf of our ocean. Last year, Lonely Whale launched "For A Strawless Ocean," a free public resource to reduce ocean plastic pollution. Starting with the elimination of single-use straws, the resource was designed as a toolkit to educate and demonstrate practical use cases.
"Assisting Alaska Airlines in removing plastic straws is an incredible opportunity," said Dune Ives, Lonely Whale executive director. "The airline has the most comprehensive inflight recycling program of any U.S. carrier to date, and their previous and future commitments to biofuels and sustainability makes them the perfect partner for Lonely Whale. The banning of single-use plastic beverage straws sets a new standard for the travel industry, and we couldn't be happier that Alaska Airlines is the first. U.S. airline to lead the charge."
Since it started auditing its recycling efforts in 2010, Alaska Airlines has reduced passenger waste to landfill by 54 percent, essentially cutting waste in half. In the last eight years, flight attendants captured 12,000 tons of recyclable materials, about the same weight of 244 Boeing 737-900ERs.
"Building on our grassroots, employee-led recycling program, we're thrilled to take the next step to protecting our land and oceans by removing single-use non-recyclable plastic straws from our planes," said Jacqueline Drumheller, sustainability manager for Alaska Airlines.
To further reduce environmental impact, Alaska Airlines has replaced bottled beer with aluminum cans, which are lighter and easier to recycle; and a policy to refill plastic cups rather than requiring a new cup for every round of beverage service was reintroduced.
The Seattle-based airline is the leading U.S. airline on the 2017 Dow Jones Sustainability Index, and has also been ranked No. 1 in fuel efficiency seven consecutive years by the International Council on Clean Transportation, an independent, nonprofit research organization.
For more information about Alaska Airlines environmental initiatives, visit www.alaskaair.com/sustainability.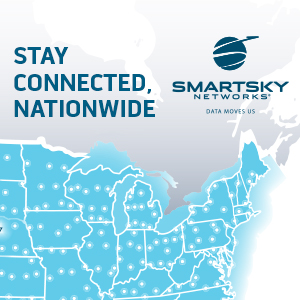 About Alaska Airlines
Alaska Airlines and its regional partners fly 44 million guests a year to more than 115 destinations with an average of 1,200 daily flights across the United States and to Mexico, Canada and Costa Rica. With Alaska and Alaska Global Partners, guests can earn and redeem miles on flights to more than 900 destinations worldwide. Learn about Alaska's award-winning service at newsroom.alaskaair.com and blog.alaskaair.com. Alaska Airlines and Horizon Air are subsidiaries of Alaska Air Group (NYSE: ALK).
About Lonely Whale
Lonely Whale is an award-winning incubator for courageous ideas that drive impactful market-based change on behalf of our ocean. Founded in December 2015 by Adrian Grenier and Lucy Sumner, Lonely Whale is inspired by the power of community to create the change needed to ensure a healthy planet. Lonely Whale is working towards a new era of radical collaboration, together facilitating the creation of innovative ideas that push the boundary on current trends in technology, media and advocacy that positively impact the health of our ocean. Lonely Whale's work has been recognized by Fast Company's World Changing Ideas, the Shorty Awards, and the ADDY Awards. Lonely Whale is a proud supporter of the UN Environment's #CleanSeas campaign. To learn more and support, visit www.lonelywhale.org or follow @LonelyWhale.