PPG Aerospace may have solved a serious health risk facing airline crew by developing transparency treatments for aircraft windows that can fight the effect of harmful UV rays.
The National Institute for Occupational Safety and Health (NIOSH) reports that, "Aircrew are more likely to be diagnosed with melanoma and other skin cancers than the general population" and suggests it could be linked to crew facing a greater exposure to harmful UVB and UVA radiation from the sun at altitude.
The aerospace division of Pittsburgh-based PPG, which has been developing paints, coatings, treatments and transparencies for multiple aerospace applications since the very beginnings of flight, was alerted to a need for improved protection following "a number of queries from pilots groups and the aeromedical community regarding cockpit windows", Brent Wright, global business director for aerospace transparencies at PPG aerospace tells RGN.
Alerted to the need, engineers and chemists at PPG aerospace labs got to work and developed a material solution.
"We put some investment capital into the project and in a matter of months, a potential solution was developed that may enable PPG to supply aircraft windows that offer enhanced protection in the UVA, UVB, and HEVBLUE – bands of the light spectrum," Wright says. "We are doing some validation testing now, and I hope we can have this product technically complete, commercialized, branded and on offer by 2019 or 2020."
The UV spectrum protected transparencies may be used on all aircraft windows, not just flight deck windows, which would benefit passengers, and private jet owners. Blocking out the UV spectrum would protect airline investment in cabin interiors by preventing fading or discoloration, but the primary objective is to preserve crew and passenger health.
Another safety development from PPG is the Winlogic Intelligent Window System, which offers arc detection and digital monitoring of aircraft windshield heading systems.
"[It] is designed to give early warning such that an arcing event and subsequent face-ply damage and potential flight diversion or cancellation can be avoided," Wright says. "In short, the technology enables an operator to replace a windshield on a more controlled schedule." It uses an incorporated electronic circuit and special algorithms to detect anomalies in the performance of windshield heating systems and interrupts the heater function before a critical fault can occur. This system also maintenance data which could potentially be integrated in aircraft health self-reporting on connected aircraft, or downloaded to an application when the aircraft is on the ground.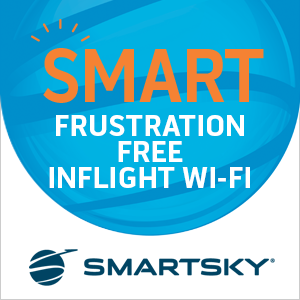 PPG has developed a number of other specialized products for transparencies, including a SURFACE SEAL organic rain repellant coating which can be used on aircraft windshields. "We have evolved them to meet the now more stringent requirements in terms of carbon compounds used in certain products," Wright says. Though this coating treatment is used in general aviation aircraft models that are type-certified without windshield wipers, Wright tells RGN that it is used on commercial aviation aircraft too. "Certain airline operations, even though they have window wipers,      have started trying rain repellent because pilots love it," he says.
PPG also partners with Gentex to supply PPG's Alteos interactive window systems — dimmable windows — for the 787 program, and the company is also working with Vision Systems on other commercial and business aviation applications which combine PPG's Alteos and light-weight Opticor advanced transparency material with Vision Systems Nuance V2 to create new options for dimmable windows which can be operated through a seat-side or wireless interface.
The Opticor advanced transparency material was the first new aircraft transparency material certified by the FAA in 50 years, and offers better chemical resistance than acrylic and polycarbonate materials. It can better resist the abrasion of sulfuric acids released into the atmosphere by active volcanoes, for example. Opticor materials can be used on aircraft cabin windows as well as flight deck windows.
It all comes down to a strong science capability Wright says, "PPG has some great engineers and chemists. That really is our strength, and it's why aircraft OEMs choose to work with us."
Related Articles: