Condor, the Thomas Cook Group airline, is the first European airline to offer gategroup's new dining concept on European flights.
The new onboard service experience aims to recreate restaurant-style dining by offering one full plate of appetizing food instead of a traditional airline tray filled with multiple, small elements.
Condor will offer this premium menu on short- and medium-haul flights with ten different single-plate dishes containing a greater amount of higher quality food. The new meal and tray concept reduces clutter on the tray, reduces packaging waste and makes handling easier for cabin crew. Thanks to its space-saving design, the new concept also frees up valuable galley space and fuel consumption is reduced due to less weight onboard.
gategroup's culinary experts worked closely with Condor's catering team and cabin crew to create a superior, restaurant-like dining experience for passengers. Christoph Brandstaetter, gategroup's Regional Executive Chef Central Europe, oversaw the creation of international meal choices for health-conscious travelers, many of which are also suitable for people with special dietary requirements.
"We want to offer our passengers an unparalleled travel experience and we have taken their feedback very seriously," said Tobias Kühne, Head of Catering Condor. "With this new onboard dining experience, we are able to offer our customers even more delicious food at the same price. Its cost-effectiveness in economy and premium class on short- and medium haul flights is unsurpassed."
Herman Anbeek, President Americas, Europe and Middle East for gategroup said: "As passengers become more discerning, so are their expectations regarding the quality of meals onboard. Our onboard dining concept offers an innovative solution with advantages for airlines, passengers and cabin crew alike. We are excited about introducing this concept in Europe together with such a valuable partner and look forward to continuing a long and productive relationship."
About gategroup
gategroup is the global leader in airline catering, retail-on-board and hospitality products and services. We provide passengers with superior culinary and retail experiences, leveraging our innovation and advanced technology solutions. Headquartered in Zurich, Switzerland, we deliver operational excellence through the most extensive catering network in the aviation industry, serving 700 million passengers annually from over 200 operating units in 60 countries/territories across all continents. In 2017, gategroup reached CHF 4.6 billion in revenues with approximately 43,000 employees worldwide. For further information, please visit www.gategroup.com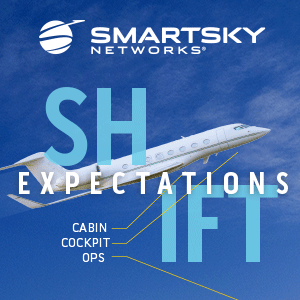 About Condor
Thomas Cook Group Airline, part of Thomas Cook Group, is one of Europe's leading leisure airlines, operating from the three source markets Germany, UK and the Nordic countries. Under the brand Condor Flugdienst GmbH, the company has been flying its guests to the most beautiful holiday destinations in the world since 1956. With a fleet of 100 aircraft, the airline carries 18.5m customers per year to more than 130 destinations, generating revenues of £3.2bn. Its 8,500 employees put the customer at the heart of everything they do. The airline has received more than 60 awards in the past five years, showing the passion and customer focus of its colleagues around the world.
Forward-Looking Statements
This publication contains forward-looking statements and other statements that are not historical facts. The words "believe", "anticipate", "plan", "expect", "project", "estimate", "predict", "intend", "target", "assume", "may", "will" "could" and similar expression are intended to identify such forward-looking statements. Such statements are made on the basis of assumptions and expectations that we believe to be reasonable as of the date of this publication but may prove to be erroneous and are subject to a variety of significant uncertainties that could cause actual results to differ materially from those expressed in forward-looking statements. Among these factors are changes in overall economic conditions, changes in demand for our products, changes in the demand for, or price of, oil, risk of terrorism, war, geopolitical or other exogenous shocks to the airline sector, risks of increased competition, manufacturing and product development risks, loss of key customers, changes in government regulations, foreign and domestic political and legislative risks, risks associated with foreign operations and foreign currency exchange rates and controls, strikes, embargoes, weather-related risks and other risks and uncertainties. We therefore caution investors and prospective investors against relying on any of these forward-looking statements. We assume no obligation to update forward-looking statements or to update the reasons for which actual results could differ materially from those anticipated in such forward-looking statements, except as required by law.