On paper, The Post must have looked like a sure thing. A juicy, hugely topical, historical drama celebrating the heroic efforts of a group of determined journalists and a pioneering female newspaper publisher to expose a top-secret government cover-up starring Oscar-winners Tom Hanks and Meryl Streep and directed by Steven Spielberg. Man, the only thing missing is the Russians. You couldn't get more timely if you tried.
Unfortunately, that's pretty much all The Post has going for it.
It's hard to fault any film that celebrates the good old days of print journalism when Americans were still shocked by the antics of dishonest, lying politicians and outraged by shady, multi-level government cover-ups. But The Post, while impeccably produced and thoroughly engaging throughout, feels like a total rush job from start to finish. And that's probably because it was.
Hoping to tap into the paranoid, political conspiracy furor that was roiling the country at the time, Spielberg and producer Amy Pascal pushed The Post into production roughly six months after optioning the script from newcomer Liz Hannah (who shares writing credit here with Spotlight Oscar-winner Josh Singer) in the fall of 2016. That might not sound impressive to some, but considering how long it takes to get most movies made in this town, six or seven months of preproduction is virtually unheard of. Hell, it could take six months just to find a shared opening in Hanks' and Streep's schedules. But, like Spielberg and the rest of the top-notch cast and crew, Hanks and Streep moved mountains to get this movie made. And while I admire their efforts to strike while the proverbial iron is hot, I can't help wondering how much better The Post would be with a little more time and effort put into the storytelling.
Set in 1971, The Post follows hard-charging Washington Post editor-in-chief Ben Bradlee (Hanks) in his efforts to convince the Post's recently-appointed owner/publisher Katharine "Kay" Graham (Streep) to publish the controversial Pentagon Papers in pre-Watergate Washington DC. Detailing the entire 30-year history of the United State's failed policy in Vietnam and the lengths to which the White House has gone to cover up said policy over the previous presidential administrations, the papers were never meant to see the light of day. But once Bradlee, who knows a blockbuster scoop when he finds one, and his team get ahold of them, propriety goes out the window quicker than you can say freedom of the press.
But convincing Graham – who is still finding her footing as the Post's publisher after inheriting the newspaper from her husband, who inherited it from her father – to overrule the fear mongers and mansplainers on her board and actually publish the papers is something else entirely. And with the White House doing everything in its power to stop the papers from being made public, things quickly go from bad to worse for all involved.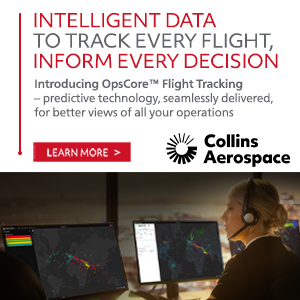 Featuring first-rate supporting turns from Bob Odenkirk (Better Call Saul), Carrie Coon (Fargo), Sarah Paulson (American Horror Story, Carol), and an especially good Bradley Whitford (Get Out) as fictionalized Post board member, Arthur Parsons, who serves as a constant thorn in Graham's side when the going gets tough, The Post is at its pulse-pounding best when navigating the ins and outs of a rotary phone-era newsroom.
But despite featuring a killer storyline that casts long shadows over the fake news, "obstruction-of-justice-gate" mess we find ourselves in today, the rest of the film – aside from another knockout, Oscar-nominated turn from Streep – feels just too rushed and inconsequential for its own good. And at the end of the day, The Post ends up playing out like a really great first draft of a story, its promising and has potential to burn, but still needs some major tweaking to make it really sing.
Now playing on select Lufthansa, United, Delta, British Airways, Air France, and American Airlines flights worldwide, The Post is also available via streaming on iTunes, Amazon Video, and Google Play.