If you, like me, have been waiting with bated breath for Acro's spacious Series 7 to make its début, it's finally here. The seatmaker made its first delivery this week to Nordic low-cost/leisure hybrid Primera Air for its Airbus A321neo aircraft, intended as an expansion foray into the transatlantic narrowbody race.
I've been talking about Series 7 for years now, and watching as Acro updates this recliner product that it is aiming for the narrowbody business, widebody premium economy seat market.
Impressively, Primera has installed a full four rows of 2-2 seating to make sixteen seats in its first A321neo, which is leased from GECAS and features the original four larger door arrangement and not the higher-density Airbus Cabin-Flex door swaps. That's a fair amount of premium seating, and it will be fascinating to see how the airline's pricing holds up on what can be very competitive routes in terms of options, but not in premium economy recliner-style pricing.
Indeed, offering this kind of premium product is a clever positioning option for Primera Air, which describes itself as "a leisure airline owned by the Primera Travel Group, an Icelandic company that consists mainly of Nordic tour operators Solresor, Bravo Tours, Lomamatkat, Heimsferðir and Solia", and largely operates on the holiday markets from Scandinavia and Finland.
The creative design agency Factorydesign has been working with Acro "to help define the architecture, packaging and design features of Series 7", the seatmaker says, and in this Primera Air implementation it's a successful first step for the product.
Primera Air has gone for an understated and automotive style with its seats, featuring some Eames-esque design language around the window and aisle armrests in particular. I quite like the black-and-white styling, although it remains to be seen how Primera will use mood lighting here: Air New Zealand, which uses a similar seat palette on its aircraft, washes the cabin with a fuchsia LED effect.
The seat cushion chevron design in particular hits a modern note, and a pleasingly styled one for an airline at Primera's end of the market.
It's interesting to see some of the functionality inherited up the proverbial tree from Series 6, the reclining fully-featured seat that Acro developed with Air New Zealand and released this time last year: the recline lever, for example.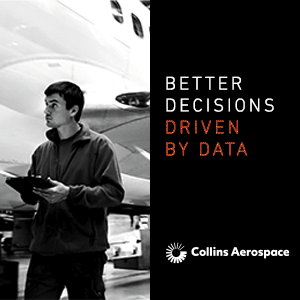 Thanks to the relatively wide fuselage of the Airbus A321neo family, Acro is able to offer a wide centre console, which Primera has chosen to take as a pair of storage slots. These slots are not always a joy, and indeed can end up as a hidden detritus magnet – see the United 2015-era domestic first class seat as an example of laptop slots where you absolutely don't want to put a laptop.
Acro has a solution for this, chief executive officer Chris Brady explained at the Aircraft Interiors Expo last month, in the form of a pull-out rubber mat that feels (again in a kind of automotive way) like the cargo mats in the back of a station wagon.
The million-dollar question, of course, is whether Primera's cleaning and ground handling teams will make sure that the mats are removed, cleaned and returned on a regular enough basis.
More widely for Acro, this aircraft marks the first time the seatmaker has sold a two-class package to a customer. With the reclinable Series 6 in the back of the (Air)bus, it's great from the position of a regular traveller to see more of these fully featured slimline seats – in both premium and regular economy – carving out extra knee space on the same or even reduced cabin pitch footprint.
Related Articles: