Today at Aircraft Interiors Expo, Thales announces the expansion of its inflight entertainment portfolio offering a full spectrum of solutions and services to maximize passenger satisfaction, loyalty and airline revenue. To complement the state-of-the-art and high performing AVANT currently flying on more than 30 world class airlines; Thales introduces CORE and PRESTIGE inflight entertainment.
All Thales IFE solutions are powered by the InFlyt360 digital platform, incorporating the latest Big Data technologies such as machine learning and matching algorithms to continuously optimize the experience for passengers and airlines.
CORE IFE POWERED by InFLYT360 is designed for airlines seeking the best value and most competitive cost of ownership packaged with Thales support services.
The highly effective IFE system is designed for airlines looking for a solution with a streamlined configuration and accelerated delivery process. CORE's intuitive passenger interface, SELECT, is designed with the latest User Experience (UX) technology offering a modern, simple and uncompromised user experience. SELECT provides opportunities to reach passengers with mixed content and seamless advertising integration including promotions, targeted offers and destination content with InFlyt360.
CORE comes with all the essentials. It is delivered with a set of key applications and digital services to meet airline and passenger expectations. CORE is PCI compliant and enables ancillary revenue. It is delivered with an extended life cycle support and is connectivity ready. Predefined seat pairings have been established while offering LOPA flexibility. And very importantly, CORE is built on a proven solution, configured on existing architecture; it is already linefit offerable on all Boeing and Airbus platforms and cyber-secured by Thales.
PRESTIGE IFE POWERED by InFlyt360 is at the top of the inflight entertainment spectrum. The new PRESTIGE IFE is designed for airlines looking for an exclusive experience. With PRESTIGE, we deliver on our customers big ambitions through pioneering technologies, co-innovation, custom-built design, and access to Thales wide expertise and collaboration, all to meet the aspirations of the world's leading airlines.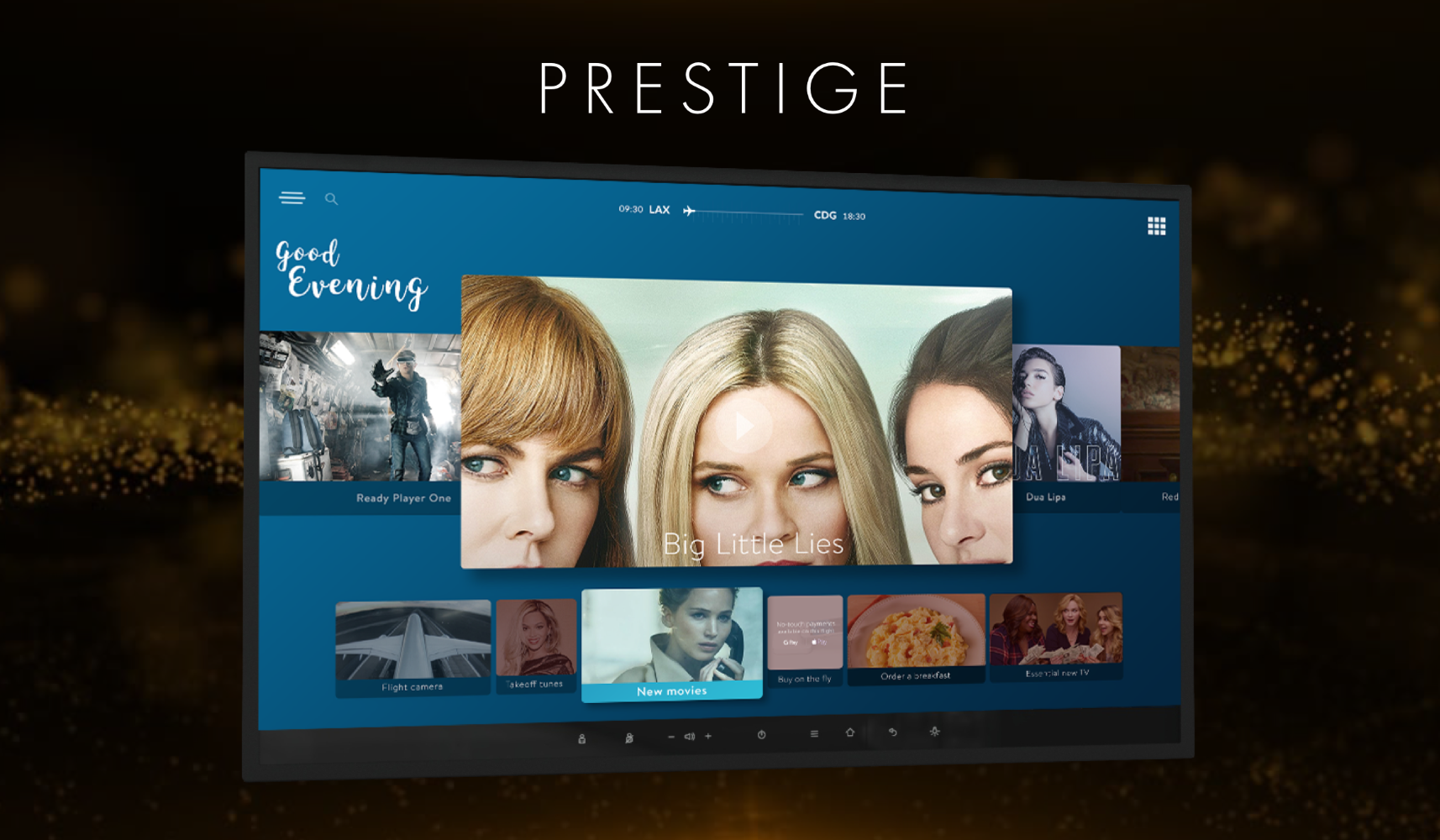 PRESTIGE is designed to enable passengers to connect, engage and enjoy their flight with the latest consumer electronic devices and unique connected apps. The system will feature ultra HD (4K) displays bringing a new brilliance to the passenger experience. PRESTIGE is powered by InFlyt360 to continuously enhance passenger engagement and personalization throughout their journey.
The truly transformative element of this new system is the exceptional experience achieved through a robust co-innovation process with each airline customer, and by leveraging industry partnerships, Thales Digital Factories and local innovation hubs around the world. PRESTIGE is designed to provide a multi-dimensional and personalized experience for the airline itself when engaging with Thales.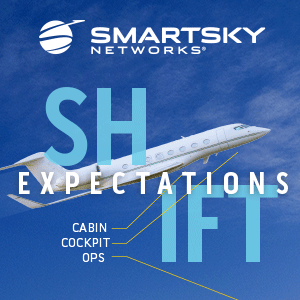 Commissioned by the Airline and master crafted to elevate their brand, PRESTIGE will offer a unique SIGNATURE user interface (UI) for each customer. The SIGNATURE UI is developed by a dedicated Thales UX Center of Excellence and best-in-class agency partners using human centered design principles to achieve an optimal passenger experience.
PRESTIGE is for airlines who want an exclusive experience and unique services extending far beyond the IFE system. For everything that the airline represents be it in the air, on the ground, in cities or in cyberspace, we partner with our customers to bring solutions that make tomorrow possible, today.
About Thales
The people we all rely on to make the world go round – they rely on Thales. Our customers come to us with big ambitions: to make life better, to keep us safer. Combining a unique diversity of expertise, talents and cultures, our architects design and deliver extraordinary high technology solutions. Solutions that make tomorrow possible, today. From the bottom of the oceans to the depth of space and cyberspace, we help our customers think smarter and act faster – mastering ever greater complexity and every decisive moment along the way. With 65,000 employees in 56 countries, Thales reported sales of €15.8 billion in 2017.