KID-Systeme is selected by Mirus Aircraft Seating Ltd. as single source USB supplier for Mirus' seat solutions. The SKYpower system will be seen on the Hawk seat as part of Mirus' significant launch contract with AirAsia. The contract contains the delivery for 300 aircraft, spanning at least a decade.
SKYpower offers the flexibility to work with the latest cabin and consumer technologies and will be accessed by IFE peripheral experts IFPL. The system marks the customer's movement to enhance passenger experience. The high-power USB socket itself, and the In-Seat Power Supply unit minimise both weight and intrusion into the passenger space, whilst providing enhanced passenger experience in conjunction with WiFi equipped cabins.
"Today we celebrate a striking success in Asia together with Mirus and we are pleased to announce our new relationship with MIRUS and IFPL, offering an innovative, low cost, low weight & high power USB solution. The system can be installed on Airbus line-fit aircraft as well as on all types of retrofit programmes", says Jens Markworth, VP Sales KID-Systeme GmbH.
"The innovative and open approach of Mirus, KID-Systeme and IFPL has enabled a step change in the integration of peripherals into the seat. This solution demonstrates that ergonomics and aesthetics do not have to be compromised to deliver a low cost, low weight integrated solution. In fact, it provides a significant enhancement to the passenger experience and competitive advantage to an airline" states David Thomas, VP Business Development at IFPL.
"We are excited to be working with KID-Systeme GmbH to deliver a line-fit offerable power system. Along with the integrated USB port in the armrest (developed in conjunction with IFPL) we are proud to be offering such an elegantly integrated solution that brings quality power to passengers" says Phil Hall, CEO of Mirus Aircraft Seating.
SKYpower™ – is designed with high power efficiency and low standby power in mind and is manufactured by KID-Systeme. It is one of the most technologically advanced aircraft in-seat power and cabin power management systems available on the market today. The product is designed to guarantee airline passengers sufficient power to use their personal electronic devices, including laptops, smartphones and tablets, while in flight.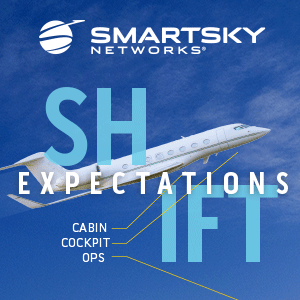 About Mirus Aircraft Seating
Mirus is an independent aircraft seating company based in Norfolk, UK. Founded in 2015 by Phil Hall and Ben McGuire, Mirus brings together technologies, expertise and best practices from Formula 1, automotive and aerospace sectors. Mirus is committed to delivering innovative, high-performance products and redefining value in aircraft seating.
About KID-Systeme
KID-Systeme is a market-leading supplier of electronic cabin systems for passenger and corporate aircraft. The company's product portfolio encompasses seat power, safety and security systems as well as on-board connectivity and wireless content services, enabling passengers to use their own personal electronic devices while in the air as if on the ground. As well as being headquartered in Buxtehude close to Hamburg in Germany, where all design and manufacturing takes place, KID-Systeme also has service centers in Beijing, Buxtehude, Dallas, Dubai and Seattle. These service centers provide full servicing, combined with a 24/7 Aircraft on Ground support and spares service. KID-Systeme supplies the world's leading aircraft manufacturers, including Airbus, Boeing and Embraer. KID – always on the cutting edge of the industry.