Hainan Airlines, a global SKYTRAX Five-Star airline for seven consecutive years, continue bringing excellence to their passenger experience. To achieve this, they rely on Thales to provide state-of-the-art in-flight entertainment and connectivity solutions for a remarkable experience upholding Hainan Airlines prestigious brand.
This commitment was further enhanced today with the signing of a Memorandum of Understanding positioning Thales as the strategic inflight entertainment and connectivity provider for the Airlines new wide body A350 fleet. This move is a further demonstration of the carrier's trust in Thales to support their ambitions in offering an exceptional passenger experience.
Through this initiative, Hainan Airlines and Thales extend their cooperation and deepen their long term partnership. Delivering on Hainan's own strategic vision, Thales will further provide its leading expertise, latest Inflight Entertainment and Connectivity solutions with the newest features, user interfaces and innovations.
The subsidiary airlines of HNA Group have a combined fleet of over 50 A330 aircraft flying with Thales IFE systems. As announced earlier this year in January, Thales was selected to equip HNA Group airlines with its latest AVANT In-Flight Entertainment system on a fleet of 42 wide-body A330 and 17 A350 XWB aircraft including Thales FlytCARE maintenance services.
About Thales:
The people we all rely on to make the world go round – they rely on Thales. Our customers come to us with big ambitions: to make life better, to keep us safer. Combining a unique diversity of expertise, talents and cultures, our architects design and deliver extraordinary high technology solutions. Solutions that make tomorrow possible, today. From the bottom of the oceans to the depth of space and cyberspace, we help our customers think smarter and act faster – mastering ever greater complexity and every decisive moment along the way. With 65,000 employees in 56 countries, Thales reported sales of €15.8 billion in 2017.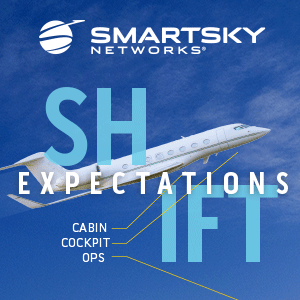 Thales in China:
Thales provides innovative solutions for the infrastructure that forms the backbone of China's growth. The Group has been active in China for more than 30 years and is a trusted partner for the Chinese aviation and urban rail transportation industries. Thales employs 1,300 people in China, 95% of whom are Chinese nationals.
About HNA Group:
HNA Group is a global Fortune 500 company focused on aviation, tourism, logistics and financial services with significant operations globally. Since its founding in 1993, HNA Group has evolved from a regional airline based on Hainan Island in southern China into a global company with approximately $230 billion of assets and over $100 billion in annual revenues based on 2017 figures, primarily across America, Europe and Asia. HNA's tourism business is a fast-growing, vertically-integrated global player with market-leading positions in aviation, hotels and travel services. HNA's Logistics business is a leader in logistics and supply chain management with capabilities in shipping and equipment manufacturing, maritime transportation, third-party payment platforms and project finance. In financial services, HNA is China's largest non-bank leasing company, and a leading provider of a diverse set of businesses in equipment leasing, insurance, asset management, investment banking and credit services. For more information, visit www.hnagroup.com.
About Hainan Airlines:
Founded in January 1993, Hainan Airlines Holding Co., Ltd, a unit of HNA Group, has become one of the three safest airlines worldwide, and one of the nine airlines in the world to be rated Five Star Award by Skytrax. We are devoted to providing passengers with comprehensive flight services. Hainan Airlines' fleet is mainly composed of Boeing 737 and 787 series aircraft and the Airbus 330. Please log on the Hainan Airlines website (www.hainanairlines.com) for more information.