Adient and Boeing are showcasing a portfolio of jointly developed lie-flat business class seat prototypes to potential customers at the Aircraft Interiors Expo in Hamburg, Germany.
The companies intend to contribute those prototypes to Adient Aerospace, the joint venture that Adient and Boeing are planning to establish to develop, manufacture, and sell a portfolio of seating products to airlines and aircraft leasing companies.
"It will be our goal to provide a superior customer and passenger experience by delivering superior quality seats with intelligent product design," said Alan Wittman, nominated CEO of Adient Aerospace. "In addition to expanding seating choices and adding manufacturing capacity to address broader commercial airplane industry needs, we are focusing on comfort, craftsmanship and operational excellence to differentiate our future products and services."
Adient Aerospace will bring together two leaders in their respective industries: Adient, the global leader in automotive seating, will leverage its unmatched expertise in comfort, craftsmanship and operational excellence. Boeing, the world's largest aerospace company, will contribute its deep understanding of aerospace requirements and customer expectations. Adient Aerospace will also benefit from the world-class engineering teams and innovative cultures at both companies, as well as shared expertise in managing complex, global supply chains.
"Adient, with its global automotive competencies, delivering more than 25 million seats to the automotive industry every year, will help to create a compelling new choice for customers," said Jason Fahlbush, nominated COO of Adient Aerospace. "Adient is also looking for opportunities to grow, diversify its business, and at ways to use transferable capabilities beyond our core automotive business."
The joint venture will focus on providing innovative seating solutions, future design concepts and layout of passenger accommodations (LOPA) strategies for airlines, aircraft leasing companies and passengers around the world. The seats will be offered for installation on new airplanes and as retrofit configurations for aircraft produced by Boeing and other commercial airplane manufacturers.
Adient Aerospace will address the profitable commercial airline seating market, which industry analysts expect to grow from approximately $4.5 billion in 2017 to $6 billion by 2026.
The initial product development is expected to take place in Kaiserslautern, Germany, near Frankfurt. The joint venture's initial customer service center will be based in Seattle, Washington, capitalizing on the constant flow of airlines and airplane leasing companies visiting the region. The aftermarket spare parts distribution will be performed exclusively through Aviall, a wholly owned subsidiary of Boeing.
Adient will be the majority stakeholder in the new company (50.01 percent share) and expects the joint venture to be included in its consolidated financial statements. Boeing (as 49.99 percent partner) will receive a proportionate share of the earnings and cash flow. Both will have representation on Adient Aerospace's board of directors.
In January 2018, Adient and Boeing announced their intent to form Adient Aerospace. The establishment of the joint venture is subject to customary regulatory approvals.
Printing/Publishing of attached image is free of charge (© Adient).
Adient and Boeing are showcasing a portfolio of jointly developed business class seat prototypes to industry leaders at the Aircraft Interiors Expo in Hamburg, Germany.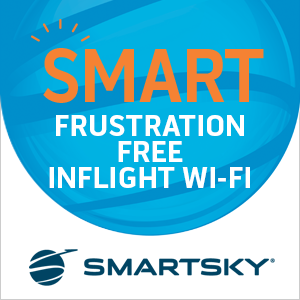 About Adient:
Adient is the global leader in automotive seating. With 85,000 employees operating 238 manufacturing/assembly plants in 34 countries worldwide, we produce and deliver automotive seating for all vehicle classes and all major OEMs. From complete seating systems to individual components, our expertise spans every step of the automotive seat making process. Our integrated, in-house skills allow us to take our products from research and design all the way to engineering and manufacturing – and into more than 25 million vehicles every year. For more information on Adient, please visit adient.com.
About Boeing:
Boeing is the world's largest aerospace company and leading manufacturer of commercial airplanes and defense, space and security systems. Boeing is also the world leader in combined commercial airlines and government services with customers in more than 150 countries. The company's products and tailored services include commercial and military aircraft, satellites, weapons, electronic and defense systems, launch systems, advanced information and communication systems, and performance-based logistics and training. Boeing employs approximately 140,000 people across the United States and in more than 65 countries. Company revenues for 2016 were $94.6 billion.