Panasonic Avionics Corporation (Panasonic) is to establish new Innovation Studios at key centers across the globe.
With a renewed focus on broader consultative engagements with its customers, Panasonic's new Innovation Studios will serve as hubs for innovation, ideation, and solution-building.
They will provide a socially collaborative environment where the company and its customers can leverage its skilled workforce and regionally relevant partners to ideate, prototype, showcase and evaluate product concepts, digital solutions and user experience paradigms.
Panasonic plans to set up five Innovation Studios across the globe, each in close proximity to major destinations, leading universities and centers with an established innovation and start-up culture.
The first Panasonic innovation studio will open in the Silicon Valley by the end of 2018.
The Studios will also serve as primary locations for airline workshops conducted by Panasonic's digital design consultancy, Tactel.  Acquired by Panasonic in 2015, Tactel has played an instrumental role in helping Panasonic customers get the maximum value from their inflight entertainment and connectivity (IFEC) investments.
David Bartlett, Chief Technology Officer of Panasonic Avionics Corporation, says: "Innovation has always been at the heart of Panasonic Avionics and our customers have rightly come to expect it as standard."
"Our new Innovation Studios will leverage our cloud-based infrastructure to foster an ethos of collaboration, strengthening our partner eco-system and with it, the range of value-added services we can offer our airline customers."
"The Studios will ensure we can deliver greater customer-facing innovation by rapidly developing new concepts that will enhance the business and pleasure of flying."
Each Panasonic Innovation Studio will have a Collaboration Area for ideation, design and strategy workshops, training sessions, customer and partner meetings, and other interactive innovation-related sessions, and a Demonstration Area for displaying emerging products and technologies, functional prototypes as well as work in progress concepts.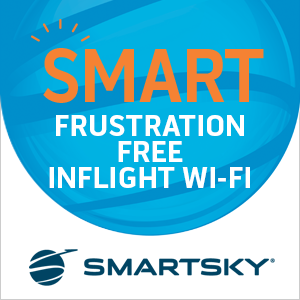 About Panasonic Avionics Corporation
Panasonic Avionics Corporation is the world's leading supplier of inflight entertainment and communication systems. The company's best-in-class solutions, supported by professional maintenance services, fully integrate with the cabin enabling its customers to deliver the ultimate travel experiences with a rich variety of entertainment choices, resulting in improved quality communication systems and solutions, reduced time-to-market and lower overall costs.
Established in 1979, Panasonic Avionics Corporation, a U.S. corporation, is a subsidiary of Panasonic Corporation of North America, the principal North American subsidiary of Panasonic Corporation. Headquartered in Lake Forest, California with over 5,000 employees and operations in 80 global locations, it has delivered over 9,000 IFE systems and 2,000 inflight connectivity solutions to the world's leading airlines.
For additional information, please visit www.panasonic.aero
Featured image credited to istock.com/JakeOlimb