Panasonic Avionics Corporation (Panasonic) today announced the debut of its new airline onboard loyalty platform, called NEXT Loyalty, with Singapore Airlines as launch customer.
NEXT Loyalty is Panasonic's new suite of solutions for enabling personalized inflight experiences for passengers, and allowing airlines to extend their loyalty programs into their onboard services.
NEXT Loyalty allows passengers to login using a variety of credentials chosen by the airline, or to pair their mobile device at the seat via the airline app. Once signed in, passengers will be recognized and provided with a variety of familiar personalized features including:  resuming unfinished movies from previous flights, receiving recommendations based on viewing history, unlocking exclusive content and offers based on loyalty program status, viewing a customized look-and-feel of their interactive associated with their profile, saving settings for language/subtitle preferences, preferred genres and accessibility, and more.
Airlines will further benefit from the opportunity to understand usage patterns and activities inflight, and utilize those data analytics to better tailor future inflight services.
NEXT Loyalty is available to Singapore Airlines' frequent flyer program (KrisFlyer) members, with the most comprehensive set of personalized offerings available through myKrisWorld, their personalized onboard entertainment service, since December 2017.
David Bartlett, CTO of Panasonic Avionics, said: "We could not be more pleased to have Singapore Airlines as our launch partner for NEXT Loyalty, and the privilege of sharing their vision for continuous inflight innovation."
"The great step change for inflight services is a truly personalized experience, just as passengers have become accustomed to on any digital service.  But even further, we enable airlines to make this possible through their loyalty programs, thus providing a win for both passenger experience and airline digital strategies. With NEXT Loyalty, we offer the capabilities and tools for airlines to incorporate their loyalty programs into every aspect of the inflight experience."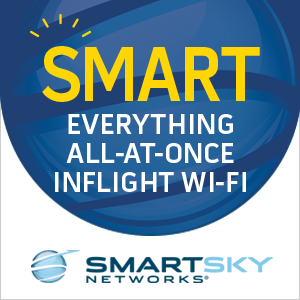 About Panasonic Avionics Corporation
Panasonic Avionics Corporation is the world's leading supplier of inflight entertainment and communication systems. The company's best-in-class solutions, supported by professional maintenance services, fully integrate with the cabin enabling its customers to deliver the ultimate travel experiences with a rich variety of entertainment choices, resulting in improved quality communication systems and solutions, reduced time-to-market and lower overall costs.
Established in 1979, Panasonic Avionics Corporation, a U.S. corporation, is a subsidiary of Panasonic Corporation of North America, the principal North American subsidiary of Panasonic Corporation. Headquartered in Lake Forest, California with over 5,000 employees and operations in 80 global locations, it has delivered over 9,000 IFE systems and 2,000 inflight connectivity solutions to the world's leading airlines.
For additional information, please visit www.panasonic.aero
Featured image credited to istock.com/JakeOlimb