The international transport and hospitality design specialist JPA Design announces at the Aircraft Interiors Expo in Hamburg, that it is to create the new cabin interiors of the A330 long-haul fleet of Brussels Airlines.
With this important investment, Brussels Airlines highlights its commitment to further enhance its product and overall on-board customer experience.
Brussels Airlines is known for its customer centricity as well as professional and welcoming service. Partnering with JPA Design to re-imagine a new look and feel for its Business, Premium Economy and Economy Class on its wide-body aircraft, is a key opportunity to reflect the airline's customer-friendly approach. In a retrofit program and with a brief to capture the fun and vibrant personality of the airline's brand, the all-new product range encompasses the entire cabin interiors, nose to tail, and will launch at the end of 2018.
Commenting on the new partnership with JPA, Tanguy Cartuyvels Vice President Product and Marketing of Brussels Airlines, said: "Recognised for its expertise in designing premium cabin interiors, JPA is the right partner to respond to our needs. Our new cabin in all three classes will not only reflect our DNA, but also offer our guests top notch comfort."
John Tighe, JPA's Design Director of Transport leading the cabin design project said: "Brussels Airlines is a very strong and powerful brand, having a deep connection with their customers through operating long-established long-haul flights to Africa but also to the US and India. The user experience we're creating is vibrant, and achieves the rare success of being on-brand upon first view, whilst having a depth of design which reveals itself as you relax into your own personal space. There is a trend for many brands to talk about being 'human', but Brussels Airlines has been living this philosophy for many years and can truly offer a characterful and warm experience throughout. 'We go the extra smile' is their mantra and it is JPA's mission to capture this friendly vibrancy throughout the entire cabin."
JPA Design, who has offices in London, Singapore and Dubai, will design all elements on board the A330 cabins for the airlines long-haul flights; from seat customisation, to carpets, curtains, lighting, bulkheads and lavatories.
"Working with the leading airline in Belgium is very exciting; our JPA team has spent a great deal of time getting to know the carrier, its people and the culture of Belgium. We've discovered the warmth of the locals, the focus on being sociable, the love of their iconic comic characters and the quirkiness of the unique "Belgitude" character. The differences between its neighbours can appear subtle at first, but they're very interesting and obvious once you really understand what makes Belgium tick." Said Tighe, who went on to say: "We had the chance to explore Belgium. This immersion process has been a delightful discovery and our focus will be to bring elements of 'Belgitude' to life in the final cabin design, in a carefully considered, quality and pragmatic design approach."
Brussels Airlines is seen as an ambassador for Belgium.  Embracing their country's spirit and design culture, the airline has included TinTin, Margritte, the Belgian Red Devils, Tomorrowland and the Smurfs each as Belgian icons on their Airbus A320 liveries.
JPA Design was appointed by Brussels Airlines to re-design the on board product for the fleet of A330's following a comprehensive competitive tender process.
JPA Design team for brussels airlines:
John Tighe – Design Director, Transport
Alessia Giardino – Senior Trends, Colour & Materials Designer.
Frederik Vanden Borre – Designer, Transport.
Tim Brien – Senior Designer (on galleys and entry areas), Transport.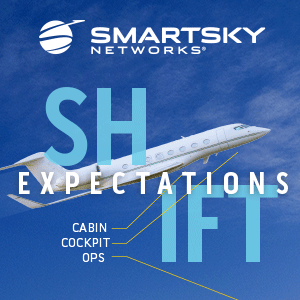 About Brussels Airlines
Star Alliance airline Brussels Airlines, member of Eurowings Group and Lufthansa Group, is the Belgian airline that offers the widest choice of flights to and from the capital of Europe, Brussels Airport. The company has more than 3.600 employees and 48 aircraft operating some 250 flights daily, connecting the Capital of Europe to 90 premium European destinations, 24 African destinations, 3 North American destinations and Tel Aviv and Mumbai.
On long haul flights, operated with Airbus A330-200 and A330-300, the airline offers a Business Class with full flatbeds and state of the art inflight entertainment, an Economy Class with ergonomic seats and individual inflight entertainment on touchscreens, and an Economy Privilege option with generous leg space and more seat recline.
On its European routes Brussels Airlines offers the choice between Bizz&Class, Flex&Fast, Light&Relax and Check&Go.
In addition to its destinations in Africa, North America and India, Brussels Airlines and its intercontinental partners also offer long-haul codeshare flights to the United Arab Emirates, Japan and Thailand.
Brussels Airlines offers cargo capacity on all its flights, commercialized by the Cargo Department. The airline also handles the daily maintenance of its aircraft fleet.
Brussels Airlines was founded in 2002 and is 100% owned by Deutsche Lufthansa AG brusselsairlines.com
About JPA Design
Award winning JPA Design are masters at creating beautiful, premium environments for the hospitality and transportation sectors. Founded in 1982, JPA Design has an enviable reputation working with some of the world's most prestigious brands on the design of aircraft, train, hotel, airport lounges and more recently, autonomous vehicle interiors.  JPA Design has offices in London, Singapore and Dubai.
To clients they are their trusted partners in the management of a complex set of criteria required to design and deliver category-leading interiors, often to tight deadlines. The team is made up of specialists across design, architecture, engineering, trends, colour and materials.
Clients/brands include: American Airlines, brussels airlines, Cathay Pacific, Changi Airport Group, Air China, flydubai, Garuda – Indonesia, Hawaiian Airlines, JAL, Libyan Wings, Singapore Airlines, Belmond Ltd – Venice Simplon-Orient-Express, Belmond Royal Scotsman, Belmond Grand Hibernian – IHG, Taj Hotels, The Pierre New York and Cape Weligama.  JPA Design owns a number of patents and has received international acclaim and awards for their work.  www.jpadesign.com