Lufthansa Technik AG is now ready for radome development and manufacturing projects as an extension of its Original Equipment Innovation product portfolio. Following the successful development and in-house manufacturing setup of a new Ka-band-suitable version of its proven VIP aircraft radome TIOS (Two-In-One-Solution) in only six months, Lufthansa Technik is now going to set up a unit dedicated to radomes of all kinds.
The company is making use of its many years of experience with structures made of composite materials to repair radomes: The ARC® (Airframe Related Components) business unit in Hamburg specializes in composite materials and fulfills all the necessary requirements. In addition to having its own production equipment, such as autoclaves, robotic systems and cold storage for material, a highly-qualified and experienced staff is available. The team can manufacture radomes of almost any type for installation on the vertical stabilizer (tail-mounted) or the fuselage (fuselage-mounted), and is ready to begin new developments. A first external  project has already been successfully completed.
The elegant and fuel efficient TIOS+ radome will be available for the Boeing 737 MAX narrowbody aircraft by end of 2018 and will be manufactured in the new setup.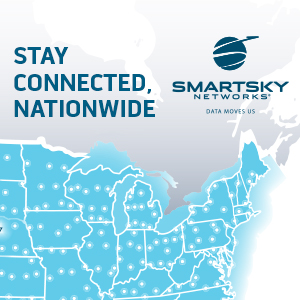 Radomes are a critical element in aircraft connectivity installations. Antenna housings need to bear high aerodynamic loads and offer maximum permeability for the radio frequencies used. In addition to integrating such connectivity systems into aircraft, Lufthansa Technik will now also pursue opportunities on the hardware market.
Lufthansa Technik:
With some 35 subsidiaries and affiliates, the Lufthansa Technik Group is one of the leading providers of technical aircraft services in the world. Certified internationally as maintenance, production and design organization, the company has a workforce of more than 25,000 employees. Lufthansa Technik's portfolio covers the entire range of services for commercial and VIP/special mission aircraft, engines, components and landing gear in the areas of digital fleet support, maintenance, repair, overhaul, modification, completion and conversion as well as the manufacture of innovative cabin products.