digEcor is pleased to work in partnership with Acro Aircraft Seating to provide In-Seat Power solutions to their clients and passengers.
For airlines looking to purchase the Acro Series 3 ST Economy Class Seat or the new generation Series 6, the partnership enables airlines to include pre-integrated USB Power already certified with USB 2.1A Passenger Power.
For airlines already flying the Acro Economy Series 3 and 6 seats who are looking for a low cost, simplistic addition of USB power, digEcor has designed just what you're looking for… a new to market USB seat spar mod kit including mounted USB power onto the seat leg with the jack integrated into the seat back then applying digEcor's approved FAA AML-STC. The components include 2 spar mounted boxes – one hosting the USP (USB Seat Power) to drive the double or single USB jacks that are rear facing.
David Withers, Chief Executive of digEcor comments, "Our innovative In-Seat Power Solution delivers a lightweight and affordable installation of passenger power that is designed with reduced components, lowering weight and cost and requiring minimal installation time. digEcor's solution offers installation modularity, resulting in the best fitting solution for airlines. With such an innovative solution, airlines can essentially introduce passenger power to their cabin with an overnight install."
"digEcor's innovative passenger power solution fits perfectly into Acro's vision of looking into things differently when others don't and exploiting extraspacial design to maximise the 'micro spaces' that are often overlooked in traditional aircraft seating" states Chris Brady, Chief Executive of Acro Aircraft Seating.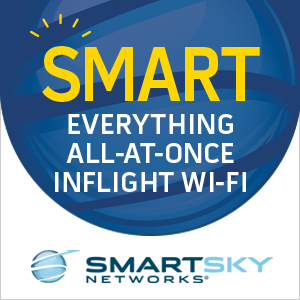 About digEcor
For over 15 years digEcor has enabled airlines to create extraordinary travel experiences. Through constant innovation to our product line, digEcor now stands as the only integrated IFE solution from a single source. Our portfolio of modular Integrated Flight Experience solutions includes embedded and portable IFE, USB and 110V power, LED cabin lighting, passenger services, cabin management, tape replacement, crew applications and content services. We deliver affordable and efficient installations, consistently reliable performance, operational efficiencies, and exciting ancillary revenue earnings. To discuss how our solutions can best fit your needs, visit us at Stand 4B30 or visit www.digecor.com
About Acro Aircraft Seating
Acro Aircraft Seating is a UK based manufacturer of passenger seats for commercial aircraft. Founded in 2007, Acro has designed, certified and manufactured over 100,000 seats for more than 500 aircraft, with installations on Boeing, Airbus, Saab, Fokker and ATR aircraft. The company has enjoyed more than 100% growth year on year for the last four years and has won numerous awards for its products and business performance. Acro currently serves more than 30 airlines throughout the world and is an approved supplier of seating to Airbus. Visit them on Stand 6B30 or visit www.acro.aero