digEcor is pleased to continue working in collaboration with Aviointeriors to further enable the innovative integration of digEcor products with the reputable Aviointeriors brand.
Since the collaboration announcement in 2017, the teams have developed installation options to install Passenger Power. For ultimate installation flexibility, USB power is offered via a choice of a pre-integrated solution certified with the seat or via a new seat mod kit retrofitted easily onto the seat itself and applying digEcor's FAA approved AML-STC for the installation, adapting to the specific needs of airlines.
digEcor's seat mod kit install with Aviointeriors is designed with reduced components (2 spar mounted boxes for single or double jacks and a USP (USB Seat Power Box) within the box to power or via a rear spar for additional USB outlets) reducing the installation time and cost for airlines. This solution enhances customer comfort by reducing seat box intrusion on passenger legroom and allows passengers to charge and power their personal devices conveniently throughout the journey.
At Aircraft Interiors Expo in Hamburg, Aviointerior's will be showcasing the digEcor Integrated Flight Experience at Booth 5A30 including digEcor's GLIDE Embedded 10" screen, Universal Seat Box, A1B1 audio and a reversible USB jack installed in their Columbus series seat, in addition to the GLIDE Embedded 15" screen, the C2/D2 noise cancelling headphone jack, reversible USB and 110V passenger power installed on their Canova seat.
David Withers, Chief Executive of digEcor comments, "Avio is a long term successful seat manufacturer and we are very pleased to continue in collaboration to deliver options to enhance airline passenger experiences with digEcor in-Seat Power. Our agreement with Avio spans IFE and passenger power in economy, premium economy, business and first class seat products with screen sizes from 10 to 21 inches. The premium seats will have both our 110V laptop and 2 Amp USB power whilst the economy seats will have USB power standard and 110V optional".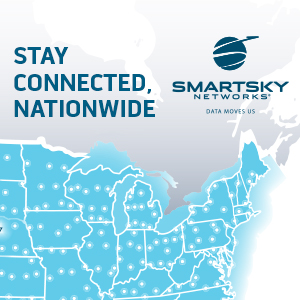 About digEcor
For over 15 years digEcor has enabled airlines to create extraordinary travel experiences. Through constant innovation to our product line, digEcor now stands as the only integrated IFE solution from a single source. Our portfolio of modular Integrated Flight Experience solutions includes embedded and portable IFE, USB and 110V power, LED cabin lighting, passenger services, cabin management, tape replacement, crew applications and content services. We deliver affordable and efficient installations, consistently reliable performance, operational efficiencies, and exciting ancillary revenue earnings. To discuss how our solutions can best fit your needs, visit us at AIX 2018 Stand 4B30 or visit www.digecor.com
About Aviointeriors
Aviointeriors, is an Italian company based in Latina and Naples, bringing 45 years' experience in aircraft passenger seat manufacturing, blending together creativity and technical ability with the most advanced technologies. Aviointeriors design and production is EASA authorized and have available a full range of state-of-the-art products. As part of the commitment to total service and customer satisfaction, seats can be highly customized through a process that allows customers to select their own most appropriate aircraft seats across a wide variety of options. For more information, visit www.aviointeriors.it or Stand 5A30 at AIX 2018.