Routehappy, the industry standard for airline rich content, today announced that its airline rich content is now available via NDC Exchange, the leading standard for NDC message translation developed jointly by ATPCO & SITA.
This move marks a major step forward for Routehappy, the newly acquired subsidiary of ATPCO, the leading source for airline industry pricing and shopping data.
Routehappy is the airline industry's leading rich content provider for flight shopping, and Routehappy's rich content is quickly gaining traction among airlines and travel sellers by significantly improving the flight shopping experience via its hyper-targeted Universal Product Attributes (UPAs) and Universal Ticket Attributes (UTAs). UPAs provide relevant media to describe an airline's product and services by aircraft type, cabin, time of day, and more. UTAs provide easy-to-understand benefits and restrictions by fare. With UPAs and UTAs now available via NDC Exchange, airlines will be able to provide a consistent product offering across the entire travel distribution ecosystem.
NDC Exchange is the first community-driven marketplace providing airlines and sellers the ability to connect once to the exchange and have instant connectivity to all other players in the exchange, creating interoperability between NDC schema versions. Announced in October 2017, NDC Exchange has multiple pilot participants benefiting from NDC Exchange's simple and cost-effective entry into the International Air Transport Association's (IATA) New Distribution Capability (NDC). IATA has awarded Level 3 NDCcapable Offer & Order Management certification to NDC Exchange, and Routehappy is a certified 'Supporting NDC' entity. The integration of Routehappy rich content UPAs and UTAs into the NDC Exchange will provide Routehappy airline customers with the ability to have their rich content seamlessly integrated into their NDC offers.
"This is true industry advancement and an important first step as we deepen the technical integration between Routehappy and ATPCO. We have created a streamlined process for getting all content out into the market more easily, saving airlines and travel sellers time, money, and effort," said ATPCO President & CEO, Rolf Purzer.
"This is a real industry validation of Routehappy UPAs and UTAs and Routehappy's ability to bridge the rich content gap in flight shopping. Airlines want a single source that offers a flexible, modern and affordable solution to manage their rich content," said Routehappy by ATPCO CEO Robert Albert. "By bringing Routehappy rich content into NDC Exchange, we are helping airlines provide a consistent but highly differentiated shopping experience for the entire travel distribution ecosystem."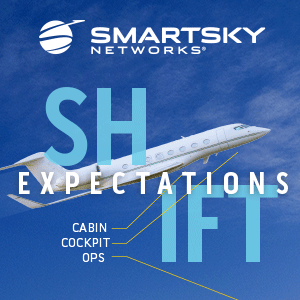 About ATPCO
Uniquely positioned at the center of airline distribution, ATPCO elevates advanced technology and industry relationships to fuel the future of air travel. Owned by airlines, ATPCO manages more than 170 million fares for 430 airlines and is trusted as a neutral partner for airlines, agencies, search engines, global distribution systems, and governments worldwide. Its recently acquired subsidiary Routehappy powers rich content for flight shopping, helping airlines and distributors differentiate their products. Every day, the industry relies on ATPCO's portfolio of technology and data solutions to help millions of travelers get where they need to go. Learn more at atpco.net.
About Routehappy by ATPCO
Routehappy by ATPCO, the industry standard for airline rich content, helps airlines and distributors differentiate and better monetize their products. Routehappy's Scores & Amenities API provides flight scores and cabin amenity data, including aircraft, seat, layout, entertainment, Wi-Fi, power, fresh food and relative duration. Routehappy Hub is a cloud-based solution that helps airlines create, manage and distribute targeted product and ticket attribute content, in standardized formats UPA (Universal Product Attribute) and UTA (Universal Ticket Attribute) wherever flights are displayed. Routehappy is a wholly owned subsidiary of ATPCO. Based in New York, Routehappy by ATPCO serves airlines and distributors worldwide. For more information, visit www.routehappy.com. To see Routehappy rich content in action, visit www.routehappy.com/use-cases.
Featured image credited to istock.com/JakeOlimb