When Kymeta came on the scene several years ago, it generated quick buzz and a lot of excitement for its electronically-steered flat-panel metamaterials antennas, including in the aviation sector.
But some of Kymeta's current and former partners – Inmarsat in aero and Panasonic in maritime, respectively – have suggested or intimated that the tech needs to cook a little longer. And various industry consultants attending this week's Satellite 2018 conference in Washington DC said the same off record, in reference to Kymeta's aero work specifically.
RGN reached out directly to Kymeta before and during Satellite 2018 to ask whether this is a fair assessment of the state of play. Read responses from Kymeta VP business development Steve Sybeldon and Kymeta chief strategy officer Bill Marks below.
Steve Sybeldon: Kymeta was founded in 2012, and is less than 6 years old. Since then Kymeta has proven to be the only company capable of commercializing an FPA with no moving parts, going from raw initial concept to a commercially available antenna, user terminal, and network services – Kymeta KĀLO services were developed in partnership with Intelsat and are currently available.
We have delivered numerous terminals to 23 customers, in 13 countries, representing 7 different use cases – with more coming online every day, and have received overwhelmingly positive reviews from the many customers who have tried our product – a long list which does not include Panasonic or Inmarsat.
Even the statements made by Panasonic and Inmarsat are not as broad as is intimated in this question; and are specific to the aeronautical market. We are making rapid progress in aviation as well, and will announce more when we think that it is appropriate.
Can Kymeta provide an update on its work in both markets? Will the aero market, in particular, take a few years or do you envisage installs on business jets in the near-term? And does Kymeta still have a robust relationship with Honeywell?
Steve Sybeldon: We are actively and rapidly making progress on bringing our commercially available product into aeronautical markets, and will announce more when we think that it is appropriate to do so.
One of your partners has been Honeywell and the Inmarsat GX program. Are you guys still working together at all?
Bill Marks: So we have a Ka prototype that we built and it's very promising. You know, the way we kind of do our business [is] here's our prototype, we show good results, we try to get some customer interest before we start spending a bunch of our risk capital to build something. We want to make sure someone is going to buy it. And where we got with Ka is we had a very promising prototype and then nobody was saying they would be interested in buying a Ka antenna so it sits in our lab looking for kind of a sponsor I guess, right. And sponsorship doesn't mean money, it just means, hey I really want a Ka antenna … Everybody has great ideas about Ka, but nobody has really had a great business plan about it. GX is a great network that gives you global coverage but it has limitations that everybody knows about. 
Is there a need to maintain a certain amount of R&D in aero to keep your fingers in it?
Bill Marks: We do, but the fundamental antenna that we are building today works in aircraft, full stop. I mean it's going to go on this, it's already been on planes but planes I can't talk about. It's going to go on a, you know, commercial qualified plane, on an experimental basis with someone soon. So the physics and the fundamentals of the antenna work on a plane just as well as it works on a train or a bus. There is nothing that changes. What changes is what enclosure you put it in, how do you mount it. All the things that are very specific to aero. And we don't have anybody in-house that does that. We will partner with somebody and say 'here's our antenna, you understand the aero business please make a good product out of it'.
On the maritime front, how many mTenna systems have been shipped in support of the KĀLO service in partnership with Intelsat? And how is the system performing?
Steve Sybeldon: It's best to hear directly from those using the Kymeta solutions in the maritime space:
KĀLO is fulfilling a need for on demand internet connectivity that is easy to buy and use. Our familiar packages and flexible plans are very attractive for use cases where connectivity is needed for a seamless connected experience at reasonable rates.
We do not make announcements on the number of units deployed, including breakdowns by market segment.
There is growing excitement about Phasor's phased array antennas. And I note that Kymeta and Phasor are regularly mentioned in the same sentence, as competitors. Appreciating that the two technologies are different, do you see Phasor as a rival?
Steve Sybeldon: Phasor has not been identified as a competitor in any of our customer engagements,  possibly because they do not have a product in the market.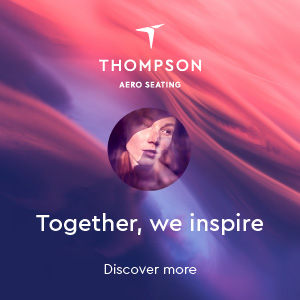 Kymeta recently noted to SpaceNews that it is seeing antennas on trains, buses, boats, automobiles, construction sites, first responders and agriculture. How are the systems performing? And can you put a figure around the number of shipments for these markets?
Steve Sybeldon: We do not make announcements on the number of units deployed, including breakdowns by market segment. Since our commercial availability was announced last year, Kymeta end-to-end mobile communications solutions have been widely embraced.
We can share a several real-world examples of Kymeta deployments. While we don't typically announce our customers, partners currently taking Kymeta solutions to market include Intelsat, e3 Systems, MCH, Profen Group, FMC GlobalSat, to name just a few – with more coming onboard every day.
Here is a small sample of real world examples across a broad set of industries and use cases where Kymeta technology is being implemented:
Related Articles: