Gina Radke has been the CEO of Sherwood, Arkansas-based Galley Support Innovations (GSI) for 11 years and the owner for 13, but her journey to the aviation industry was anything but a direct flight.
"When I was a little girl I wanted to be a lawyer or a judge. I really just wanted to fight for justice and make people do what I say," jokes Radke. "The truth is it was my husband [Wade] who first drew me to the industry. He had wanted to be a pilot since he was a child, then, when he was 30 he met his long-lost family who owned an aviation company … and it turns out that Wade's grandfather had started an aerospace manufacturing company.
"So after we sold our home in Florida in 2003, we decided to go into business for ourselves and purchased one of the product lines from an Uncle who owned the company at the time. We used that product line to start GSI."
GSI brought in a modest $10,000 in sales for its first year in operation. Since then, however, the company has enjoyed strong growth as a designer and manufacturer of interior hardware for the aviation sector. It specializes in everything from galley latches and door bolting systems to cup holders and electro-mechanical lathes. Radke says much of GSI's success can be attributed to the firm's embrace of holistic business practices from the get-go.
"GSI's holistic approach to business refers to our desire to care more about our team members, suppliers, and even customers as a whole person rather than just a cost of goods sold or an income. We work hard to offer our team members a positive work environment for the hours they are here, as well as free counseling and health services to keep them mentally and physically healthy," says Radke.
"We know a team member cannot work to their best ability if their marriage is falling apart, so, we offer to pay for counseling services when needed. We also provide communication training which many have said has helped at home as well as work."
Radke is also steadfast in her belief that GSI should be more than just another family owned business out to make a buck. So GSI has also woven a 2nd Chance Ministry into its operation. Providing an outreach to those in the community who are in immediate need of practical and/or spiritual assistance, the ministry was founded on the guiding principle that no one is perfect and that everyone deserves a second chance.
"We don't believe that someone's past should ruin their future. Whenever anyone is interviewing for a position at GSI we tell them that we have two products: a people product and a physical product. We build and sell the physical product to build up the people product. We have people who come to us because they need a second chance and people who come because they want to help give people a second chance [and] everyone who works at GSI knows that building others up is part of their job description," says Radke. "You don't have to be of the same faith that we are – we have many who are not – but you do have to be willing to uplift others."
And that goes double where women are concerned. A longtime champion of women in STEM-related fields, Radke realized long ago that the best way to help women advance in STEM is to normalize the idea of them being there in the first place, a fact that Radke playfully illustrated last year with an in-house 'Rosie the Riveter' calendar. The calendar featured many of the real-life female employees of GSI (including Radke herself!) posing in the machine shop as an antidote of sorts to the cliché, nude pin-up calendars of old.
"I think it's important to highlight women in our field because it helps normalize women in our field. When young girls see women in aviation they think: 'I can do that too!' But also it normalizes it for our male counterparts too. When a man, or even a women, works in an office or field with all one sex, it's easy to think that hiring someone of the opposite sex will throw off the balance of the team. We tend to gravitate towards what we know and are comfortable with. So seeing more diversity in a field is the first step to accepting diversity within an industry."
Radke feels it is harder for women to succeed in aviation and STEM-related fields than men, but the thing that really bothers her is that so many larger companies still hire women as a "diversity" move rather than for their skill.
"I personally have had to overcome a great deal of adversity as a women in this field, which, I believe is complicated by the fact that I work with my husband," admits Radke. "I can't tell you the number of times I have been asked, if I'm the CEO 'for tax' purposes. You get no special tax privileges for being a women! The other assumption is that I 'do my husbands books'. Once we were interviewing a potential production manager and when I was introduced as the CEO he didn't even look at me. When asked if he would have a problem working for a woman he asked: 'Why would I work for a woman?' After some discussion we realized that it had literally not even dawned on him that I was, in fact, the CEO."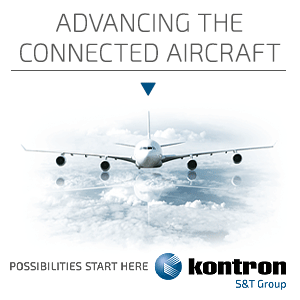 Aside from her day-to-day work at GSI, the hard charging Radke also serves on the Governor's Career Education and Workforce Development Board and is an International Trade Advisor to Congress on the Small and Minority Business Committee.
"I love this work because we work on global trade deals and give perspective on what hurts and helps small and minority US businesses in trade. I think this role plays into my desire to stand up for the little guy, even on an international level," says Radke.
"I am well aware that not everyone has had the same opportunities as I have, but it also makes good business sense. If I can help someone take themselves out of poverty, they improve on both a personal and community level. Personal because they feel empowered, and that can change a family for generations. Community because people move from tax takers to tax makers. People who feel that they are a part of their community are more likely to improve their community. It's the 'rising tide lifts all boats' principle."
Asked if she has any advice for girls or young women looking to pursue a career in aviation, Radke says that, for her, it all boils down to one simple, guiding philosophy: "Don't let others steal your joy."
"I remember one meeting where two male colleagues would basically repeat everything I said as if they had just thought of it – I later learned that this was called 'mansplaining'. I was so mad when I left that meeting, I was angry for days. Then I realized that I had given them the power to steal my joy. And that was something that I could control," remembers Radke.
"So, the next meeting when it happened I learned to say: 'Thank you for agreeing with me Mr. Smith. That's exactly what I was saying!'"
"People are going to make assumptions [and] you are going to be misunderstood sometimes," adds Radke. "But if you just be who you are and work hard you can literally do anything you want in aviation … design, build, fly, market, anything!"
Related Articles: