Should passengers on American Airlines' Airbus A321s and Boeing 737-800s expect to be disconnected for a spell this year? That's the logical question to ask now that Gogo has confirmed it will rapidly deinstall its air-to-ground (ATG/ATG-4) connectivity solutions on at least 400 American aircraft.
American has the option to deinstall Gogo connectivity on up to 550 aircraft. During Gogo's recent fourth quarter and full year 2017 earnings conference call, management said the firm has modeled its 2018 guidance on 400 American aircraft deinstalls happening through early 2019. Thereafter, more deinstalls are likely, but at a lower rate, said management.
Asked by an analyst on the call if American's A321s and 737-800s, specifically, are projected to be deinstalled, Gogo CEO Michael Small said, "We would expect those to be deinstalled. And I think we're assuming at a fairly rapid rate."
This begs the question – does American foresee a period where passengers will not have access to inflight Internet, while it equips aircraft with Viasat's high-speed Ka-band connectivity solution (as revealed in 2016)?
An American spokeswoman tells Runway Girl Network:
No, this will not occur. Our Tech Ops team will perform both the de-installation and installation in the same visit.
RGN understands that the de-installs will take place at Viasat's pace in coordination with American. This is why Gogo's Small said the Chicago-based firm doesn't control the pace, and it conservatively estimated a significant number this year (meaning it modeled erroring on the side of more de-installs than is likely to happen). If the pace slows, that just means those aircraft will stay on Gogo's ATG-4 system for longer.
Even as American's Tech Ops team preps for this equipage work, the carrier is also pressing forward with its plan to bring 2Ku to some of its A319/A320s. And its 757 Hawaii fleet is rumored to be earmarked for equipage.
Gogo is able to complete a 2Ku install in roughly 30 hours. It's unclear if the firm sees further opportunity to grow its 2Ku business with American. "The only thing we can say here is that we feel good about where our relationship is with AA and we are working with them on deploying 2Ku on their aircraft as fast as possible," says Gogo spokesman Steve Nolan.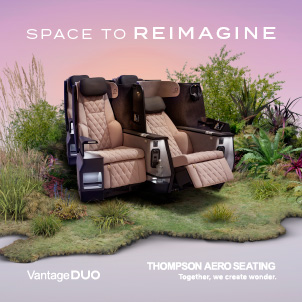 Irrespective of the size of the 2Ku business ultimately secured by Gogo at American, the firm is warning that deinstalltaion of American ATG fitted aircraft will impact ARPA (annualized average monthly service revenue per aircraft) in its Commercial Aviation-North America business. While Gogo expects to effectively replace that revenue with new 2Ku installs, ARPA will be lower than the deinstalled aircraft initially. In time Gogo expects ARPA to grow as the aircraft become seasoned.
Explains Nolan: "As new aircraft come online, it takes a while for ARPA to ramp up – this is true of airlines who are first installing connectivity on their fleet. This is true for two reasons, it takes a number of planes to be installed for passengers to start looking for the service. It also takes a certain percentage of installs to take place before airlines really will get behind the service and start marketing it to passengers. New connectivity installs – like 2Ku upgrades – on fleets that have long had connectivity perform well from day 1."
Related Articles: