Panasonic Avionics Corporation (Panasonic) and Kenya Airways have today announced an agreement to provide inflight entertainment (IFE) services and passenger technical solutions for 24 of the carrier's narrowbody and widebody aircraft.
The agreement includes ten Embraer 190 aircraft line-fitted with Panasonic Avionics' eFX IFE system, five Boeing 737-800 aircraft fitted with eX1 and nine Boeing 787-8 aircraft equipped with eX3.
Kenya Airways is a leading African airline flying to 53 destinations worldwide, 42 of which are in Africa. It carries over three million passengers annually. Kenya Airways continues to modernize its fleet with its 36 aircraft being some of the youngest in Africa, including its flagship Boeing 787 Dreamliner aircraft.
eFX delivers entertainment and productivity tools including music, movies, games, TV series, destination presentations and a moving map in a single-aisle package.
eX1 is Panasonic's most advanced linefit IFE system for single-aisle aircraft. Its high-definition display technologies and surround sound audio create a home theater atmosphere that draws passengers into an immersive entertainment experience.
The eX3 system is capable of delivering more than 700 hours of on-demand audio and video entertainment. It offers excellent picture quality with enhanced color and contrast features.
Panasonic Technical Services will provide materials support solutions with technical advisory support to all aircraft. The aforementioned solutions have been customized in consultation with Kenya Airways to deliver optimal IFE spares operations coupled with onsite IFE support for maintenance operations.
Sean Gavin, Vice President of Panasonic Technical Services at Panasonic Avionics Corporation, says: "Having worked very closely with Kenya Airways to develop a customized package to fit their needs for both narrow-body and wide-body aircraft, we are delighted to welcome them as a Panasonic customer. Our world-class IFE systems will offer the airline and its passengers an unrivalled and memorable entertainment experience."
Panasonic Avionics offers a comprehensive solution to meet every airline's needs for seatback, wireless, linefit and retrofit systems. For passengers, Panasonic solutions deliver an amazing home theater entertainment experience that includes HD content, games, applications, communications, and much more. For airlines, the inflight system is the foundation of a business platform that amplifies their brand.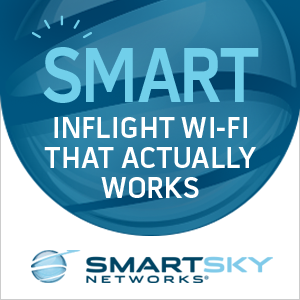 About Panasonic Avionics Corporation
Panasonic Avionics Corporation is the world's leading supplier of inflight entertainment and communication systems. The company's best-in-class solutions, supported by professional maintenance services, fully integrate with the cabin enabling its customers to deliver the ultimate travel experiences with a rich variety of entertainment choices, resulting in improved quality communication systems and solutions, reduced time-to-market and lower overall costs.
Established in 1979, Panasonic Avionics Corporation, a U.S. corporation, is a subsidiary of Panasonic Corporation of North America, the principal North American subsidiary of Panasonic Corporation. Headquartered in Lake Forest, California with over 5,000 employees and operations in 80 global locations, it has delivered over 9,000 IFE systems and 1,800 inflight connectivity solutions to the world's leading airlines.
For additional information, please visit www.panasonic.aero
Featured image credited to istock.com/JakeOlimb