It has just been announced Japan Airlines Co., Ltd. (JAL) offered SkyLights' Cinematic VR Entertainment to a delegation of VIP guests travelling between Japan, India and Sri Lanka from 21 to 27 January.
JAL selected SkyLights' solution to demonstrate its innovative spirit and gauge the potential of virtual reality as inflight entertainment.
SkyLights is a high-tech immersive entertainment provider, leveraging virtual reality headsets to create cinema quality entertainment inflight. With SkyLights headsets, the 50 VIP passengers were given the opportunity to enjoy a selection of over 30 titles, including 180°/360° VR videos, 3D and 2D feature films and documentaries.
"As one of the noteworthy events in these charter flights, JAL provided customers with a VR inflight entertainment experience. Skylights has a track record of offering VR in an airplane, and we chose them as a partner for their speedy equipment preparation and high quality video catalog. Customers who experienced the VR videos praised the content and we did not have any problems such as VR sickness. I'm very happy to have made the project successful and I would like to thank Skylights for their cooperation.", said JAL sales VP.
"We are delighted to take our first real step into the Asian market with an innovative airline of world-class standard. JAL have made a vote of confidence in our solution and we are honoured to have been able to work with them to introduce a new type of experience to their premium passengers.", said David Dicko, SkyLights CEO.
Having made strong headway in its domestic market, SkyLights is now focussing on rapid global expansion with its cutting-edge Allosky headset. Offering 2K resolution and weighing only 135g, the sleek new device is geared towards a premium passengers experience. It has already generated significant interest throughout the industry, with its first commercial deployments scheduled for late March.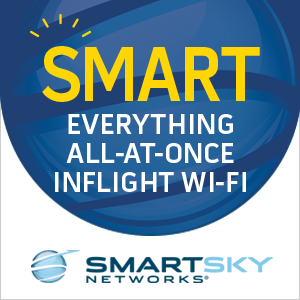 About Japan Airlines:
Japan Airlines (JAL) was founded in 1951 and became the first international airline in Japan. A member of the oneworld® alliance, the airline now reaches more than 344 airports in 56 countries and regions together with its codeshare partners with a modern fleet of more than 227 aircraft. JAL Mileage Bank (JMB), the airline's loyalty program, has reached over 31 million members worldwide. Awarded one of the most punctual major international airlines, JAL is committed to providing customers with the highest levels of flight safety and supreme quality in every aspect of its service, and aims to become the most preferred airline in the world.
For more information, please visit www.jal.com/en/outline/
Facebook: www.facebook.com/JapanAirlinesWorldwide/ 
Follow JAL on Instagram at @japanairlines_jal
About SkyLights:
SkyLights is an American-French company that leverages cinematic VR as premium passenger entertainment. It has a signature immersive-IFE solution that transports passengers to their own, private, in-flight movie theater where they can enjoy 2D, 3D and 180°/360° content on a wide-angle cinema screen. On average, passengers use the device for 4 hours with a 95% satisfaction rate.
Intended for airline customer experience managers, the end-to-end solution (content, hardware, software & operations-setup) is tailored to upgrade and differentiate the business class experience. The company was founded in February 2015 and has offices in San Francisco, Paris and Toulouse.