Gate Gourmet Japan has been named "Best Caterer 2017" by Hong Kong Airlines. Gate Gourmet Japan is the first-ever recipient of the Gold award, launched by Hong Kong Airlines in 2017 to recognize the performance of in-flight caterers.
Gate Gourmet Japan was awarded with Gold Award in the category "handling more than 20 flights per week." Gate Gourmet Hong Kong and Gate Gourmet Canada were also bestowed the "Excellent Catering Service Award" in recognition of their continuous catering support to Hong Kong Airlines.
Hong Kong Airlines stated that thanks to the efforts of its catering partners, they received the highest customer satisfaction scores for onboard food and beverages to date and were able to deliver exceptional operational performance. Hong Kong Airlines was recently recognized by the UK-based air travel intelligence company, OAG, as the highest amongst airlines based in Asia and second highest in the world.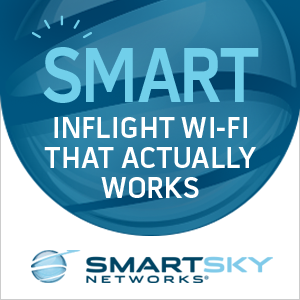 gategroup President APAC Jann Fisch said, "I would like to congratulate our management and teams from Gate Group Japan, Hong Kong and Canada who were recognized for their unwavering professionalism and customer orientation. Special thanks go to our long-term partner Hong Kong Airlines for setting the highest standards for customer experience, which inspires us to innovate again and again."
About gategroup
gategroup is the global leader in airline catering, retail-on-board and hospitality products and services. We provide passengers with superior culinary and retail experiences, leveraging our innovation and advanced technology solutions. Headquartered in Zurich, Switzerland, we deliver operational excellence through the most extensive catering network in the aviation industry, serving 700 million passengers annually from over 200 operating units in 60 countries/territories across all continents. In 2017, gategroup reached CHF 4.6 billion in revenues (preliminary and unaudited) with approximately 43,000 employees worldwide. For further information, please visit www.gategroup.com
Featured image credited to istock.com/JakeOlimb