Avianca Brasil Airlines and Global Eagle Entertainment Inc. (NASDAQ: ENT) further enhanced their relationship with a Latin America-first inflight Wi-Fi party to kick-off Carnival week in Brazil during a flight from Sao Paulo to Salvador (Bahia), Brazil.
During the Avianca Brasil flight, nearly 80 media, YouTube and Instagram celebrities joined Avianca and Global Eagle leaders for an inflight Wi-Fi party using Global Eagle's satellite-based internet service to successfully post photos, videos, tweets and more.  More than 100 people connected simultaneously during the flight.
"We are thrilled to support our valued customer Avianca Brasil to showcase the capabilities of our Airconnect system and allow passengers to have a unique connected experience in the air," said Global Eagle Senior Vice President of Aviation Per Norén.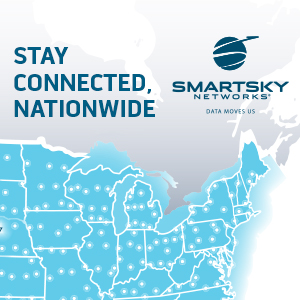 "Thanks to Global Eagle's superior service and relationship, we kicked off Carnival in style," said Avianca Brasil's Head of Marketing Arthur Sorelli. "Their continuous support makes our relationship stronger."
Global Eagle and Avianca have a contract for inflight connectivity on 41 aircraft. Global Eagle also provides inflight entertainment and content onboard Avianca Brazil's fleet.
About Global Eagle
Global Eagle is a leading provider of media, content, connectivity and data analytics to markets across air, sea and land. Global Eagle offers a fully integrated suite of rich media content and seamless connectivity solutions to airlines, cruise lines, commercial ships, high-end yachts, ferries and land locations worldwide. With approximately 1,500 employees and 50 offices on six continents, the company delivers exceptional service and rapid support to a diverse customer base. Find out more at: globaleagle.com.
Featured image credited to istock.com/JakeOlimb