Inflight Entertainment and Connectivity (IFEC) specialists IFPL will be showcasing their latest power solutions at AIX 2018 in Hamburg, Germany.
With new consumer devices adopting USB-C as standard, IFPL will demonstrate how airlines can easily transition from USB Type-A to USB Type-C, either with or without USB-Power Delivery (USB-PD).
IFPL will be demonstrating its Reversible USB-Type A and Type C combination outlet that will allows airlines to support their passengers through the transition period from USB-Type A to USB Type C.
IFPL has developed two combination variants, firstly a variant which has its existing high power reversible USB-Type A combined with a USB-Type C designed to work with the existing on-board power architecture, providing airlines a simple and low-cost upgrade path. Secondly, IFPL has developed a Reversible USB-Type A and Type C combination outlet that supports USB-Type C, with USB Power Delivery supporting Power Delivery Rules 1 to 4 delivering providing up to 60 watts of power to power laptops, as well as the regular Portable Electronic Device (PED) power.
IFPL will also demonstrate how and why it has sensibly split the 28V to USB-Power Delivery converter from the outlet. This allows for much easier seat integration and heat dissipation, plus allows airlines to take advantage of existing in-service DC power supplies, whilst future proofing the outlet. This will allow airlines to take advantage of the next generation DC in-seat power supplies that have USB-Power Delivery built in as a standard, allowing commonality of outlets across the fleets.
USB Power Delivery is the new standard for consumer electronics providing up to 100 watts of DC power (limited to 60 watts on aircraft). This is more than enough to power a laptop, smartphone, games console or camera, whilst significantly reducing the requirement for airlines to provide the more expensive AC power solutions, especially in economy. This unit has been designed to seamlessly integrate into the seat and deliver high levels of reliability.
Visitors to stand 4B20 can see IFPL's new USB power delivery and USB-C outlet and discuss industry adoption of this technology.
In previous shows IFPL demonstrated their in-service high power and data USB-A outlet and they have extended this range to include the new 2020 USB-A outlet. This unit has been designed to allow seamless integration into the seat delivering an ergonomic and aesthetic advantage over traditional outlets enhancing the passenger's experience. The modular design ensures easy on wing replacement should the connector become damaged and allow for an easy upgrade path to USB-C in the future. To demonstrate this IFPL has been working with key industry partners to develop a new range of power solutions that focus on ensuring ergonomic and aesthetic seat integration. The modular approach has delivered a system that maximises the use of the physical space of the seat and seamlessly incorporates the outlets into the seat arm. The result is an attractive installation of a fully integrated system to enhance the passenger experience.
IFPL has announced its inductive charging unit that delivers wireless charging at the seat and once again these units have been designed to enable seamless integration into the seat. IFPL will show supporting design concepts for seatback PED holders and trays that provide USB and/or inductive charging. IFPL has been working with a number of seat vendors who will be displaying at AIX and they will be demonstrating how they have successfully integrated IFPL's inductive charge unit into their seat.
IFPL has enhanced the capability of its existing 1225 unit, the 110V AC Universal Remote Power Outlet, with the addition of a high-power USB-A socket and will be demonstrating the new 2011 unit on the stand.
Latest audio jack technology
IFPL is a world-leader in audio jack technology – enhancing the customer experience and providing a total cost of ownership advantage to the airline. The audio jack is a critical component of any IFE system and IFPL believes that delivering high quality sound, with high unit reliability and minimising the impact of Customer Induced Damage (CID) is vital in maintaining customer satisfaction. To this end, IFPL has developed proprietary technology and products that differentiates their audio solutions in the market. These include:
Long Life Range
IFPL Long Life technology delivers a highly robust and reliable audio jack that minimise the effects of CID. The high quality materials and design ensures that these jacks are robust and have been tested to over 100,000 insertions. IFPL use this Long Life technology for single, double and triple jacks. Additionally, IFPL's design ensures that each pin socket can work as single pins ensuring additional redundancy in the dual and triple pin solutions.
Rapid Fit Range
IFPL's Rapid Fit technology delivers a solution to allow rapid on wing maintenance. The unit has been designed with a replaceable cassette, which house the jacks whilst keeping the expensive electronics in the main housing. The cassette can typically be replaced in less than 30 seconds allowing for rapid on wing replacement whilst keeping maintenance costs at a minimum.
INCAM Range
IFPL's Integrated Noise Cancelling Audio Module (INCAM) technology allows noise cancelling in the jack rather than the headset, allowing all passengers to enjoy noise cancelling technology with the simple addition of a low-cost microphone in the headset. This keeps the headset cost low whilst providing a significantly enhanced audio experience for the passenger.
Breakaway MagSignal Range
IFPL's patented MagSignal technology virtually eliminates CID. The headset can be pulled from any angle and simply detaches from the magnetic plug without damaging the jack or the headset. This extends the life of the headset and the jack and avoids CID. The floating magnets ensure a signal is maintained at all times during turbulence and vibration. MagSignal has been tested to over 250,000 attachments/detachments, demonstrating the robust capability of this technology.
IFPL's latest seat back contactless payment solutions
IFPL lead the way when it comes to deploying contactless Near Field Communication (NFC) for payment systems and personalisation with global OEMs and airlines now using IFPL's technology inflight.
AIX 2018 will see IFPL demonstrate NFC allowing airlines to provide easy seat back payment items, therefore increasing ancillary revenues. This has the ability to change the dynamic of the IFE systems value proposition, as passengers now have a combined entertainment and retail platform allowing them to browse, order and pay at their own convenience. Combine this with connectivity, big data, passenger personalisation and broader distribution channels to deliver to the gate or at home, and the airlines have the ability to develop significant new revenue streams.
As always, IFPL's established range of IFEC products and solutions will be on display and the expert team from IFPL will be on hand to discuss any requirements that visitors to AIX 2018 may have.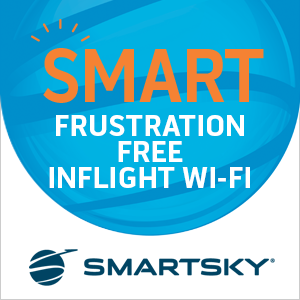 IFPL is an innovative award winning company specialising in the design and manufacture of passenger interface solutions to the global In-Flight Entertainment and Connectivity industry (IFEC).
IFPL's comprehensive in-house capability, combined with its unique ability to pursue industry-leading innovation with manufacturing excellence, enables clients to work closely in transforming ideas from concept to prototype with delivery as an industrialised, certified and production-ready solution. IFPL can often achieve this within months, rather than the standard years.
Founded 20 years ago by CEO Geoff Underwood, IFPL today enjoys the largest portfolio of proven IFEC products and services in its sector. As a proud and dedicated supplier of the world's leading in-flight entertainment manufacturers and airlines, IFPL continues to inspire and enhance aircraft passenger experience by delivering innovative product design with proven reliability.
IFPL is based on the Isle of Wight, just off the South Coast of England, in modern offices which house an award winning manufacturing facility that boasts extensive product design, R&D and manufacturing capabilities.