An array of exciting start-ups and tech pioneers are confirmed to exhibit at Passenger Technology Solutions (PTS) – a brand new, global event that takes place in Hamburg from 10-12 April 2018. 
The event, which is the latest to be added to the annual Passenger Experience Week portfolio, will explore the potential of technology to join the dots across the passenger journey to deliver a more seamless and integrated experience. 
A selection of names have been confirmed, including Toronto-based company Guestlogix, chat-bot developer Aviget, systems integrator KIU System Solutions and French Duty Free disruptor airfree.
These exhibitors will join other technology suppliers to showcase their products and services to travel operators from around the world, each looking to offer their passengers a more connected and personalised journey. 
The products and services due to be demonstrated include airfree – the first digital marketplace dedicated to inflight shopping – and Guestlogix's cutting-edge airline commerce platform that uses data analytics to enhance passenger experience and generate ancillary revenue for airlines.
Archana Sharma, Exhibition Director, Passenger Technology Solutions, commented: "We launched Passenger Technology Solutions to inspire companies across the entire travel ecosystem to take a look at the bigger picture. Technological advances have transformed every aspect of the industry beyond recognition, and now an exciting challenge lies ahead: how to combine these travel innovations to create the ultimate overall passenger experience. 
"We are excited to reveal just a few of the start-ups and game-changers that will be joining us in Hamburg in April, and look forward to announcing further exhibitors and speakers in the coming weeks." 
Alongside the exhibition, PTS will offer three days of educational sessions and networking to explore the future of travel. The event will not only cover aviation, but also rail – putting the entire end-to-end passenger journey in the frame. 
PTS will take place during Passenger Experience week, which attracts over 18,400 visitors and more than 1,000 airline attendees. The new event will be co-located at the Hamburg Messe with Aircraft Interiors Expo, the Passenger Experience Conference and World Travel Catering & Onboard Services Expo.
For more information about Passenger Technology Solutions please visit: www.passengertechnologysolutions.com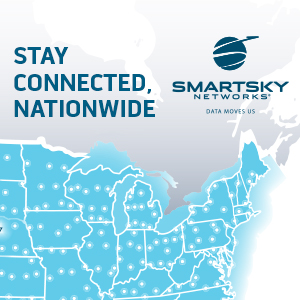 About Passenger Experience Week
Four leading events – the Passenger Experience Conference, Aircraft Interiors Expo, World Travel Catering and Onboard Services Expo and Passenger Technology Solutions – one week, one destination.
Delivering content, driving innovation and developing connections to transform your business. Showcasing the latest in cabin interiors, inflight entertainment and connectivity, onboard technology, passenger comfort, catering and travel retail to create the ultimate passenger experience.
Taking place 9-12 April 2018 in Hamburg, the events attract more than 18,000 visitors including 2,000 buyers and decision makers from major full service, regional and charter airlines and rail operators and offers the opportunity to meet face to face with suppliers and manufacturers covering the full spectrum of the industry. https://www.passengerexperienceweek.com
About Reed Exhibitions
Reed Exhibitions is the world's leading events organiser, with over 500 events in over 30 countries. In 2016 Reed brought together over seven million event participants from around the world generating billions of dollars in business. Today Reed events are held throughout the Americas, Europe, the Middle East, Asia Pacific and Africa and organised by 38 fully staffed offices. Reed Exhibitions serves 43 industry sectors with trade and consumer events. It is part of the RELX Group plc, a world-leading provider of information and analytics for professional and business customer across industries.
Featured image credited to istock.com/JakeOlimb