A spate of European airline failures over recent months has reignited calls for the creation of a bankruptcy fund to protect passengers when carriers go bust.
The airline industry accepts that bankruptcy laws should be reviewed to avoid sudden failures that result in stranded passengers, such as the collapse of UK carrier Monarch Airlines in October.
However, the industry is vehemently opposed to the idea of a fund that it says would result in increased airline ticket prices for all while benefiting very few.
"We believe a fund would just eat up all the money in administration costs to benefit a tiny number of people," a spokesman for the International Air Transport Association (IATA) tells Runway Girl Network.
"The idea of a fund has come and gone in the past but the arguments against it have been robust enough that it's never moved forward."
But a number of recent high-profile airline failures in Europe, including the Monarch collapse and the initiation of bankruptcy proceedings at Airberlin and Alitalia, has put changes to airline bankruptcy regulations firmly back on the political agenda.
The UK Government said in November that it would review its airline insolvency arrangements to ensure a Monarch-type collapse in the future would not affect taxpayers. In its Autumn Budget, the UK Treasury said the review would examine "consumer protection in the event of an airline or travel company failure".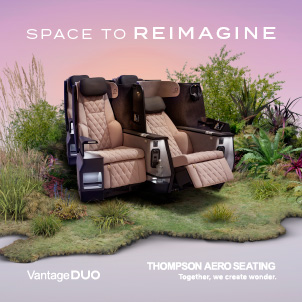 Drawing on lessons from the Monarch failure, the Treasury said the independent review would "consider both repatriation and refund protection to identify the market reforms necessary to ensure passengers are protected".
This will include "full consideration of options to allow airlines to wind down in an orderly fashion so that they are able to conduct and finance repatriation operations without impact on the taxpayer".
In a statement earlier this month, the European Travel Agents' and Tour Operators' Association (ECTAA) called on the European Commission to "introduce an efficient mechanism to protect EU passengers against airline insolvencies" in the wake of recent airline collapses.
"ECTAA calls on the EU [European Union] decision-makers to introduce specific EU legislation establishing a mandatory mechanism borne by air carriers to protect passengers against airline failure, of which the cost would be included in the ticket price," says the trade body. "This protection mechanism should apply to EU carriers and to the farthest extent possible to non-EU carriers, for all tickets sold within the EU."
But in a position paper issued earlier this month, IATA argues that the creation of an airline bankruptcy fund "risks unintended consequences, including making travel more expensive and distorting competition in the marketplace".
The European Regions Airline Association (ERA) says it "fully agrees with and supports" IATA's position.
"The amount of passengers affected compared to the actual total number of passengers carried does not justify the creation of this fund," says ERA director general Montserrat Barriga.
IATA says it would prefer to see a review of existing bankruptcy laws to enable the continued operations of airlines in insolvency.
IATA's spokesman points to the differences between the gradual wind-down of Airberlin, which filed for insolvency last August but was able to continue operating flights because of a bridging loan from the German Government, and the collapse of Monarch, which left thousands of passengers stranded when it suddenly ceased operations in October.
"National bankruptcy laws should be looked at again. If people are stranded there should be a reasonable timeframe for airlines to be able to bring people back," he says.
But given that "only 0.0084% of passengers over the past five years have needed to be repatriated", the spokesman adds that "we don't really need a sledgehammer to crack this nut".
Related Articles: