As of April 1, 2018, Air France will add a new menu to its A La Carte Menu selection on board long-haul flights*.
The so-called "My Fun Menu", created from high-quality ingredients, will delight the taste buds of the most demanding gourmands.
This new offer notably meets the expectations of teenagers and young adults.
It will be available for purchase starting January 11, 2018 for flights departing from April 1, 2018 onward at a price of 13 euros or 4,500 miles.
My Fun Menu includes a burger made from French beef, with Emmental cheese and Bearnaise sauce; Kettle chips with sea salt; a mini Yop yogurt drink (strawberry flavor); a donut with caramel filling; and Haribo sweets.
A La Carte Menus – a selection of menus to suit all tastes
In the Economy and Premium Economy cabins, Air France now offers five A La Carte Menus on flights departing from Paris to all destinations**. The options include:
Le Marché de Jean Imbert – an exclusive culinary creation designed by the rising star of French cuisine;
Une Sélection Lenôtre – a meal exclusively designed by the famous Lenôtre restaurants and boutiques;
Ocean Menu – a seafood specialty menu offering a taste of the sea on board the flight;
Tradition Menu – an array of French gourmet products allowing customers to enjoy the famous French culinary heritage;
My Fun Menu – a feel-good menu to satisfy our young gourmands."
To learn more about Air France's A La Carte Menus, go here.
*On departure from Paris-Charles de Gaulle and Paris-Orly
**Excluding flights to Amman, Bangalore, Damascus, Delhi and Mumbai and flights AF022 on departure from Paris-Charles de Gaulle and to New York and AF3519 on departure from Reunion and to Paris-Orly during the summer season.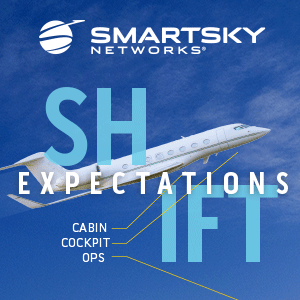 About Air France
Air France, a global airline of French inspiration, with high standards and a caring attitude, turns the flight into a moment of real pleasure on all its daily operations in France, Europe and worldwide.
Air France-KLM is the leading Group in terms of international traffic on departure from Europe. In 2017, it offers its customers access to a network covering 328 destinations in 118 countries thanks to its five brands Air France, KLM Royal Dutch Airlines, Transavia, Joon and HOP! Air France. With a fleet of 534 aircraft in operation and 93.4 million passengers carried in 2016, Air France-KLM operates up to 2,300 daily flights, mainly from its hubs at Paris-Charles de Gaulle and Amsterdam-Schiphol.
Its Flying Blue frequent flyer programme is one of the leaders in Europe with over 27 million members.
Air France-KLM and its partners Delta Air Lines and Alitalia operate the biggest trans-Atlantic joint-venture with over 270 daily flights.
Air France-KLM is also a member of the SkyTeam alliance which has 20 member airlines, offering customers access to a global network of over 17,000 daily flights to more than 1,060 destinations in 177 countries.