Rockwell Collins today announced that its large-format flight display upgrade for Boeing 767 aircraft received European Aviation Safety Agency (EASA) type certification. The upgrade and certification were completed for Star Air through a collaborative effort between Rockwell Collins, Boeing, Atlantic Aviation Group and L2 Aviation.
The new 767 and 757 flight display system, also certified by the Federal Aviation Administration, brings a series of innovative technologies that dramatically enhance situational awareness, improve reliability five-fold, decrease line maintenance actions by 80 percent, provide positive return on investment and decrease avionics weight. All this plus mitigating Cathode Ray Tube (CRT) obsolescence challenges positions the aircraft for future airspace evolutions.
"This upgrade brings new life to the flight deck and makes the aircraft immediately ready for future airspace operations," said Steve Timm, vice president and general manager, Air Transport Systems for Rockwell Collins. "Greater situational awareness for the pilots is a key benefit of the upgrade since the large-format displays enable flight information to be portrayed according to personal preferences."
"By collaborating with Rockwell Collins to offer the Large Display System (LDS), we're able to assure our 757 and 767 operators increased operational cost efficiencies and integrate new capabilities for future airspace mandates and upgrades," said Robert Dankers, director for Avionics Modifications, Boeing Global Services. "Providing a modern, integrated flight deck solution with commonality to 737 MAX and 787 Dreamliner brings further efficiencies in operations, training and sparing costs for many of our customers."
The upgrade features three large-format 15.1-inch LCD displays that replace six CRT displays and numerous analog instruments to provide operators with a number of benefits, including:
Boeing collaboration and support to ensure Boeing flight deck philosophy is maintained
A platform to incorporate future safety-enhancing technology such as airport taxi maps, data link weather, surface guidance, and synthetic and enhanced vision systems
Complete replacement of all older displays and majority of older line-replaceable units (LRUs)
Engine-indication and crew-alerting system (EICAS) displays replaced and integrated into the LDS system
Reduced pilot training due to alignment with Boeing flight deck philosophy on its most modern aircraft, including Boeing 787 Dreamliner and 737 MAX
The only certified system that is fully integrated and eliminates all the older EDUs from the cockpit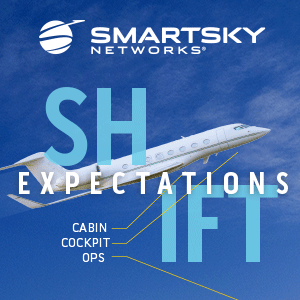 Customers interested in more information about Rockwell Collins' Boeing 767 and 757 flight deck upgrade should contact the Rockwell Collins sales and marketing team.
About Rockwell Collins
Rockwell Collins (NYSE: COL) is a leader in aviation and high-integrity solutions for commercial and military customers around the world. Every day we help pilots safely and reliably navigate to the far corners of the earth; keep warfighters aware and informed in battle; deliver millions of messages for airlines and airports; and help passengers stay connected and comfortable throughout their journey. As experts in flight deck avionics, cabin electronics, cabin interiors, information management, mission communications, and simulation and training, we offer a comprehensive portfolio of products and services that can transform our customers' futures. To find out more, please visit www.rockwellcollins.com.