KLM today launched its smart, interactive voice-driven pack assistant on Google Home. Here, KLM assists passengers to pack their bags through its recently launched service bot called BB, who finds her basis in artificial intelligence. Based on their KLM destination, the duration of their trip and the local weather, she offers passengers personalised advice on what to take along.
"KLM is well known for its personal approach. KLM's new service on Google Home with BB is the next step in its innovative digital strategy and the first step on voice, offering personalised service through Google Home with the help of artificial intelligence. KLM's interactive pack assistant shows the added value offered by KLM throughout the entire customer journey."
Pieter Groeneveld, Senior Vice President Digital Air France-KLM:
BB, short for Blue Bot, is KLM's service bot that supports passengers with a smart interactive voice-driven packing list. The service starts by asking for KLM on Google Home. The service is also available on devices that support Google Assistant. In the near future, customers will also be able to send a reminder list via Google Home to their preferred social media channel, in case they are not able to pack specific items instantly, including possible visas that need to be arranged.
KLM's service bot BB draws from artificial intelligence resources, connected through combining KLM and external technology. She is self-learning and has her own personality: helpful, friendly, professional and edgy. By using her more, she becomes smarter and more personalised. BB started in September 2017, offering KLM customers the option of booking a ticket via Messenger in a conversational way. As of today, the voice-driven pack assistant provides a second service. In the coming period, BB will be able to offer more services through different social media channels.
KLM asked several influencers to test KLM's pack assistant on Google Home. For their experiences, see here.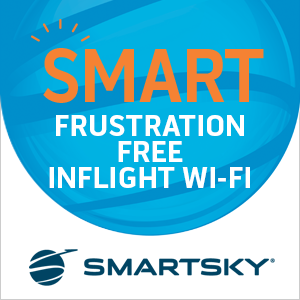 About KLM and Social Media
Since 2009, KLM has gained a reputation as pioneer in the field of social media services and campaigns. KLM has over 25 million fans and followers on various social media platforms. Through these channels, KLM receives over 130,000 mentions every week, 30,000 of which are questions or remarks. These are personally answered by more than 250 service agents, who form the world's largest, dedicated social media team. On WhatsApp, Facebook, Messenger, Twitter, WeChat and KakaoTalk, KLM offers her customers 24/7 service in nine different languages: Dutch, English, German, Spanish, Portuguese, French, Chinese, Japanese and Korean. During office hours, 7 days per week, KLM also offers services in Italian.
Starting in 2016, KLM was the world's first airline to offer customers the option of receiving flight documents and status updates via WhatsApp, Messenger and Twitter and the first Western airline on WeChat in China.
In that same year, KLM took the next step in social servicing by using the Digital Genius artificial intelligence (AI) system. Initially trained on more than 60,000 KLM questions and answers, AI proposes an answer to an incoming customer question. The system provides a layer of deep learning and artificial intelligence to service agents in real time.