On a recent trip for a bit of shorthaul winter sunshine from Lyon to Gran Canaria, the best option for my budget and convenience turned out to be Vueling, the low-cost carrier from British Airways-Iberia-Aer Lingus-LEVEL-have-I-missed-any-others parent IAG.
I often find that the extra-fare seats on low-cost carriers are good value, and the Excellence fare certainly was, at just 99€ — 15€ (US$17) more per ticket than the Optima fare, which I'd have needed as a tall person with my checked bag and desire not to end up in seat 28E anyway.
On the plane, my friend and I were the only ones in the front row, which is where Excellence fares sit. The last-gen Recaro seats (not the SL3510s announced in 2015, which are still rolling out) were comfortable enough, and I very much liked the velcroed on Excellence headrest. More airlines should do this for their upsold seats.
I appreciated the idea of stickered bins at the front of the cabin reserving space for Excellence fares, although one was mostly filled with crew luggage, so I'm not sure quite how the "reserved room for your hand luggage" works in practice.
Somewhat frustratingly, the Lyon ground staff told the cabin crew that there weren't any Excellence fare passengers on board, which led to some awkward questions in my broken Spanish and the crew's broken French until we realised we had English as a lingua franca. Once the matter was cleared up, the crew were happy to take care of us as Excellence passengers, including with frequent offers of free selection from the onboard trolley, including cava, snacks and a very moreish ginger lemonade.
But the Lyon ground experience was very poor indeed, and was really the only part of the experience where I felt Vueling let itself down.
The airline promises "exclusive check-in counters". Its agent at Lyon had no priority checkin whatsoever. It's only on the Excellence fare page that it notes that the exclusive desks are only in Barcelona, Rome, Paris and Bilbao.
That's also where you find out that the promised fast track through security control is restricted to just thirteen airports on the network, or that just four more than that have lounge access, although Vueling will sell you lounge access at more than double that number.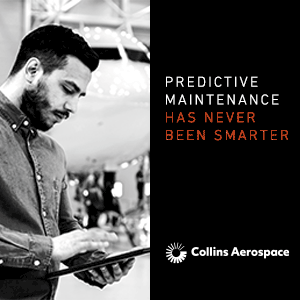 Priority boarding, however, was supposed to be available. Yet it wasn't at Lyon, with neither signage displayed nor announcement made.
I also note that the small print itself isn't shown in Vueling's own magazine's Excellence fare advertising, and the "dedicated check-in counter" has neither asterisk nor parenthetical.
It doesn't seem beyond the realms of conceptual possibility that Vueling might be able to display what might actually be available on a specific flight during the sales process.
Yes, I am familiar enough with the LCC PaxEx bait-and-switch to have checked this in advance and to have been prepared. It still doesn't sit right, especially if less regular travellers with less information are buying these fares on the basis of asterisked promises without clicking through or reading the small print. Part of the LCC bargain is being up front about expectations, and Vueling just wasn't.
Related Articles: