At their peak in 1954, unions represented 34.8% of all US wage and salary workers. In January of 2017 that number hovered somewhere around 10.7%. And though the situation isn't likely to improve much in our current political climate, significant changes are afoot right now at some of the nation's airports.
Inspired by the organizing efforts of contracted airport workers in Denver, Fort Lauderdale, Boston, and Chicago – who have been coming together to form unions, win raises, and demand sufficient emergency response training for their employees – the Los Angeles City Council voted unanimously to raise wages for 10,000 workers at LAX to a minimum of $17.00 an hour by July of 2021 and to require airline contractors to provide fully paid, on-the-job emergency response training to protect both the airport employees and, by extension, the traveling public as well.
Part of a larger living wage movement that has been taking hold in cities like San Francisco, San Diego, Chicago, and Seattle, the move will pay contracted workers at LAX a full $2.00 over the city's minimum wage over the next few years.
A lack of fundamental employee training was tragically obvious during the horrific mass shooting at the Fort Lauderdale-Hollywood International Airport (FLL) this past January. That prompted FLL workers and property service worker union, the SEIU 32BJ, to join forces with lawmakers to adopt a landmark Safe Airports Campaign, which called for a "community approach to emergency preparedness".
Inspired by their work, union workers at LAX collaborated with the Los Angeles City Council to highlight the vital role that experienced, well-trained and well-paid contracted airport workers play in securing the second busiest airport in the nation.
Now LAX has become the first airport in the country to implement a fully-defined emergency response program to equip thousands of airport workers to respond in cases of extreme weather, active shooters, terrorist attacks, and other emergencies.
Los Angeles City Councilman Curren Price, who chairs the Council's Economic Development Committee, says passing the Living Wage Ordinance for LAX "was an important step in ensuring the safety and security at the second busiest airport in the Country.
"These women and men are on the front lines every day performing a crucial role. We expect them to be our eyes and ears, and it's important that their wages and healthcare reflect that."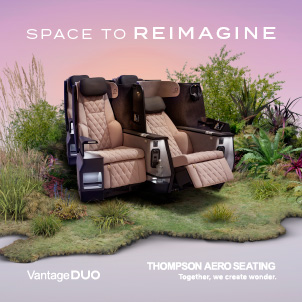 Higher wages make airports safer because "when workers are paid higher wages, they stay on the job longer", according to UC Berkeley Center for Labor Research and Education's Ken Jacobs.
"Our study of a mandated pay increase at San Francisco International Airport (SFO) found that turnover fell by a third after the pay increase went into effect, and 80 percent in the occupations with the largest pay increases," says Jacobs.
"Workers with less experience are more likely to make mistakes, which has negative effects on safety and security. A study by the Seattle-Tacoma International Airport (SEA) found newer workers were nearly 80 percent more likely to receive citations for security violations than those with more experience. Raising wages at our Airports is not only good for workers, it is good for the flying public."
And a key factor in raising those wages, says longtime LAX cargo screener Valerie Denise King, are unions. "America needs unions. We are showing that when working people join together in a union, we can do anything. Through standing together we've won raises and the training we need to keep the public safe. It's important because my family, like many others I know, is struggling to make ends meet. We need to feel like we're not drowning as the cost of living continues to rise. [But] to win the wages we need for our families, we [also] needed the city council's support."
She continues, "Here in Los Angeles we rallied, marched, and met with our council members [and] we proved that when working people stand together and speak out, we win. We also showed that we can work together with the City and airport authorities to improve jobs and safety for everyone. Our actions at LAX and presence at city hall helped us gain the support of elected officials who want to make the city better for working people and our airports safer for everyone who travels through them."
Today, in advance of the holidays, hundreds of contracted service workers at Washington Dulles airport will strike. The predominantly immigrant workforce is entering its third year of a campaign for a union, and $15 an hour from their employer Huntleigh USA Corp, according to SEIU 32BJ.
Contracted service workers who are baggage handlers, wheelchair attendants and customer service agents at Dulles "voted to strike because we want to improve our lives. We will not let Huntleigh stand in the way. We are tired of poor conditions and mistreatment," says Hundae Atnafu, a Huntleigh worker at Dulles. Huntleigh workers have walked off the job on strike twice at both Reagan National and Dulles Airports.
Meanwhile, in Florida, the Broward County Commission last week unanimously passed the first of three votes needed to establish mandated emergency preparedness training for airline passenger service workers at FLL.
"We're going to keep fighting until all airport workers can afford food and a roof over their head despite the rising cost of living, and all airports are prepared to respond to possible emergencies," says King. "We hope our actions in LA inspire workers in places like Ft. Lauderdale, Boston, and Denver where we know they are raising similar issues."
Related Articles: