EAD Aerospace, an Eclipse company, has delivered its first Honeywell JetWave EASA STC for an A340 VIP project in partnership with a leading Middle-Eastern MRO for an undisclosed final customer in the Middle East.
This EASA STC has been validated by the GACA, the General Authority of Civil Aviation of Saudi Arabia.
The aircraft was outfitted with a bespoke cabin connectivity VIP system and some of the latest technologies, including the fully operational Honeywell JetWave Ka-band system.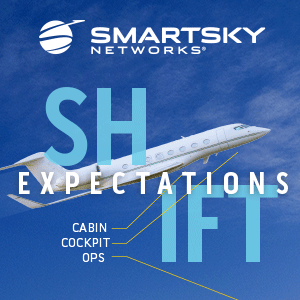 The solution provided is based on EAD Aerospace's Satcom Universal Mounting System (SUMS) solution, which is also being used by EAD Aerospace partners for other STC projects including the A320, A330, B777 and B747 platforms for both airborne VIP and Airline connectivity.
Eclipse's experience in providing turn-key airborne satcom solutions combined with EAD Aerospace's long history of providing connectivity related STC's proved invaluable in ensuring that all aspects of the first project were successfully delivered.
As one of the leading distributors of Inmarsat airtime services, Eclipse is proud to have been instrumental in enabling one of the first customers to use the Inmarsat GX Aviation network and the next generation of inflight connectivity.