Although I've never been one of those parents who believes that too much screen time will rot their child's brain, after sitting through The Emoji Movie with my daughter, I'm not so sure anymore. Obviously I can't prove that either one of us experienced actual brain rot from watching the film, but I am fairly certain that a diet of nothing but Pop Tarts and Froot Loops would be healthier for both of us than watching this film again any time soon.
That said, Emoji isn't the worst kid's movie I've had the displeasure of sitting through – that honor would go to the 2012 gem Vampire Dog which I have seen at my daughter's urging more times than I care to admit – but it is easily the worst kids' movie in a generation. And I'm including big studio soul suckers like The Angry Birds Movie and The SpongeBob Movie: Sponge Out of Water on that list as well, so, you know I'm not playing around.
Based on the lives and times of those tiny, crazy cute icons and images your grandparents tend to overuse on Facebook, Emoji was co-written by director Tony Leondis (Igor, Lilo & Stitch 2: Stitch Has a Glitch), Eric Siegel (Men at Work) and, oddly enough, indie writer-director Mike White (Chuck & Buck, Year of the Dog, School of Rock) with Looking and Grace and Frankie producer John Hoffman providing something called "additional screenplay material". How guys like White and Hoffman got tangled up in this mess is beyond me, but, anytime truly indie-skewing filmmakers get a big studio paycheck, I'm all for it. If for no other reason than it gives me hope that he or she will use their larger-than-usual paycheck to finance future indie endeavors down the road. So, two huge emoji thumbs up to you guys!
Following the adventures of Gene (Office Christmas Party's T.J. Miller) an emoji with the rare ability to pull off multiple expressions, as he searches for his place in a regimented emoji world where one expression is the rule, Emoji sounds like an intriguing enough concept on paper. And in all fairness, the film opens well with a fun, spirited tour of the emoji homeworld of Textopolis and it's very familiar inhabitants. But once Gene goes rogue with his newfound friends Jailbreak (Mom's Anna Faris) and James Corden's Hi-5 everything turns to crap quicker than you can text a sad face.
And while I have some parent friends who gave me a hard time for expecting anything but a giant flaming poop emoji from a film based on textable icons, I don't think that argument flies. Especially in an era when Hollywood has been churning out cool, hugely-creative kids' movies based on everything from theme park attractions like Tomorrowland and Pirates of the Caribbean: Dead Men Tell No Tales to LEGOS and Troll dolls.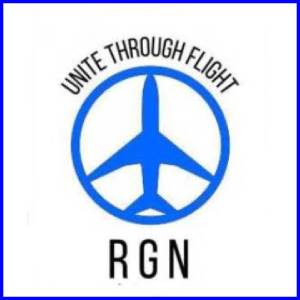 Perhaps the most upsetting thing about Emoji – aside from the fact that it totally squanders the voice talents of such usually hilarious comedy vets like Maya Rudolph, Jennifer Coolidge, and Sir Patrick Stewart as the pooh emoji himself! – is that I felt like Emoji broke the sacred, unwritten pact that Hollywood has always had with parents. Which goes a little something like this – Hollywood studios agree to make a movie just watchable enough for parents to sit through and we agree to take our kids to see it opening weekend and maybe even shell out some more money for toys, accessories, and DVDs and/or Blu-Rays when the film hits the home market. It's not much to ask for, and the pay-off can be huge for all involved. But I left this one feeling like Sony Pictures Animation just texted me the middle finger emoji followed by the laughing face with tears and the little bag of money. And I guess the only karmic upside to that is that Emoji tanked so badly in theaters that Sony's bag of money emoji is way smaller than it could have (and should have!) been by now. So, to quote my favorite Twitter hashtag: #sorrynotsorry.
Now playing on select Singapore Airlines, EVA Air, American, and Emirates flights worldwide, The Emoji Movie is also available via streaming at iTunes, Google Play, and Amazon Video.