deSter, a Belgian company with its headquarters in Antwerp, is a leading provider of innovative food packaging and serviceware concepts to the aviation, hospitality and food service industry. A gategroup brand and an HNA Company, deSter is specialized in designing and manufacturing thermoformed and injection molded plastics, cutlery packs, condiments, glassware, ceramic, cardboard and aluminum products and employs over a thousand employees worldwide.
The development of deSter's new production facility in Lima, Ohio, is the result of a strategic exercise spanning well over a year and an integral part of the company's global expansion strategy aiming to produce closer to its core markets. Initially the Lima location will primarily focus on the production of service items for the foodservice and travel industry.
"For many years already, we have been global market leader within the aviation industry, a heavily regulated environment when it comes to food processing. Because of our reputation and ability to continuously meet the most stringent quality standards concerning the production of food contact items, we have seen a growing interest coming from U.S. based companies looking to provide their customers with safe and secure products. As during the last years, the U.S. has become such an important growth market for us, it was a logical next step to set up a production facility here as well. The fact that we will be able to offer products "Made in the USA" will not only be an additional quality reassurance for local customers, it's also a great way to give something back to the community" says Stef Van de Perre, Managing Director deSter.
"In addition to strengthening our relationship with U.S. customers, there is also a very different side to the decision of developing a local plant in Ohio. We already have a global supply chain and mature production plants in Belgium and Thailand, which will provide a solid back-up during the start-up phase of the new Lima facility. However, as a company, we profoundly believe that good business should be good for people and gentle on the environment. Producing locally will therefore not only significantly contribute to reducing our carbon footprint, it will also provide a valuable economic injection within the Lima region as we expect to create seventy new jobs to start with" Mr. Van de Perre adds.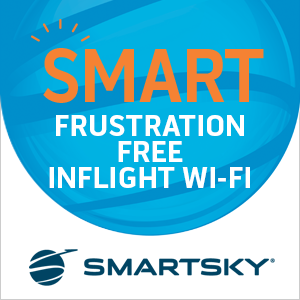 The new Lima plant will open as soon as all production lines have been installed and the necessary quality tests have been completed successfully. The aim is to be fully operational by the end of March next year.
For more information concerning upcoming job openings at deSter's new Lima facility, or to submit your resume, please contact deSter_Ohio@gategroup.com
About deSter
deSter, a gategroup brand and an HNA Company, is a leading provider of innovative food packaging and serviceware concepts to the aviation, hospitality and food service industry. The company has production units in Hoogstraten (BE) and Prachinburi (TH), in addition to sales offices in Amsterdam (NL), Atlanta (US), Dubai (UAE), Bangkok (TH) and Hong Kong (CN) and Shanghai (CN). deSter is an equal opportunity employer and committed to considering all qualified applicants for employment without regard to race, color, religion, gender, gender identity or expression, sexual orientation, national origin, genetics, disability, age or veteran status. For more information please visit www.dester.com