These days, fitting out an Airbus A330 for either passenger, government or private use feels almost blasé. But Lufthansa Technik is now offering a rather unusual set of passenger experience options for the A330-200 MRTT, or Multi-Role Transport Tanker version of the civilian widebody, offering four sets of cabins that the company is calling "State", "Governor," "Rescue" and "Trooper".
Thirty MRTTs are either in service or have been ordered by a variety of air forces, many of which also operate VIP transport at a cost that is high both in monetary and in political terms, with "insert politician name here" Force One jokes and occasional outrage fairly common. Using an MRTT instead provides dual-role efficiency and the politician-of-the-people optics of descending from a military grey aircraft rather than a swanky private jet.
"The 'State' and 'Governor' variants are designed for the transport of heads-of-state, government members and delegations. 'State' is designed as a flying government office containing the necessary spatial and technical equipment to enable governmental authorities or military staff to work productively on board. The "Governor" version is designed to transport larger delegations with different functions," Lufthansa Technik explains.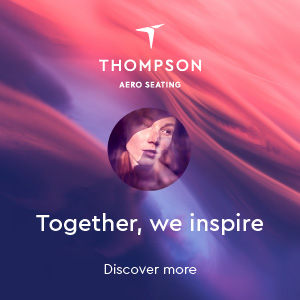 "The 'Rescue' version has been developed for the execution of humanitarian aid flights and medical evacuation transports. It offers a modular, flying intensive care unit that can accommodate additional passengers or all kinds of medical equipment on board as needed. For this purpose, Lufthansa Technik is offering its Patient Transport Unit (PTU NG) which is one of the most modern patient transport options on the market. It can be modularly adapted to the requirements of customers and patients."
'Trooper', meanwhile, is optimized for long-distance passenger or troop transport and offers maximum capacity in different classes. Also in this version, a small intensive care unit can be integrated if required.
"Aircraft used for civil or military purposes must meet different requirements depending on the situation," Wieland Timm, senior director of sales for VIP and special mission at Lufthansa Technik, explains. "We have therefore developed cabin layouts for four particularly frequent deployment scenarios, which will enable significantly more intensive and improved use of the aircraft in the future. The combined civil and military approval permits fast deployment of the machines for their respective missions. Our approximately 60 years of experience in equipping VIP and special mission aircraft and an intensive coordination with current and potential civilian and military customers form the basis for this unique utilization concept."
And unique it is. "There is no 'previously'", Timm tells Runway Girl Network when it comes to this work. "From our knowledge the A330 MRTT which have been delivered so far have a standard economy seat configuration in addition to the tanker mission equipment. Therefore our approach is unique."
Indeed, UK MRTT aircraft operate as civilian commercial charters when not in use by the Royal Air Force. But it's the VIP area that Lufthansa Technik is drawing on heavily to outfit the aircraft. "The A330 MRTT has a commercial platform which is well known for us also in the area of VIP completion. We have been able to complete several A330 VIP aircraft before. In addition we have collected comprehensive experience via our commercial MRO business for this type of aircraft. Both together gives us the engineering expertise to modify the A330 MRTT," Timm explains.
There are, of course, specific limitations. "Due to the tanker equipment already installed on board of the aircraft you have certain limitations to add further loads. In addition you need to keep military certifications, and have to fulfill special requirements such as NATO TEMPEST," which is a communications leakage standard, Timm says.
And, in a particularly interesting twist, Lufthansa Technik confirms that it has not currently developed the concept to be modular, but that in the event a customer would like a modular version the company would be able to adapt it accordingly. Enabling relatively swift conversions in the event of response requirements to conflicts or disasters in particular would make the most of the MRTT's truly multi-role nature.
Related Articles: