Farelogix today announced that Alaska Airlines has gone into production with FLX Merchandise, the industry's leading enterprise merchandising and rules engine. Alaska Airlines is using FLX Merchandise to take control of its offer in its direct channel.
"We are proud to see Alaska Airlines go live with FLX Merchandise. They are a great addition to our already stellar roster of customers using FLX Merchandise," said Jim Davidson, CEO of Farelogix. "Alaska is among the forward-thinking airlines that recognize the benefits of investing in a high performance, flexible, airline-controlled and managed merchandising engine that not only meets their merchandising and retailing needs of the present, but has the innovative staying power to support Alaska's brand and product differentiation, customer alignment, and new revenue generation strategies for years to come."
FLX Merchandise, delivered as an enterprise or cloud-based solution, directly integrates with the airline's technology stack or PSS, enables airlines to create custom-tailored and dynamic product and service offers for dynamic retail across multiple sales channels, including airline.com, mobile, check-in, kiosks, call centers, and travel agencies (direct or via GDS). In addition to its sophisticated rules engine, FLX Merchandise also integrates, via an internal API, directly with an airline's CRM, FFP, propensity, and predictive data sources for personalization and dynamic pricing of offers. Today, FLX Merchandise, delivered across all major PSS and airline sales channels, helps many airlines generate billions of dollars annually in new revenues, delivering an ROI in literally days or a few weeks.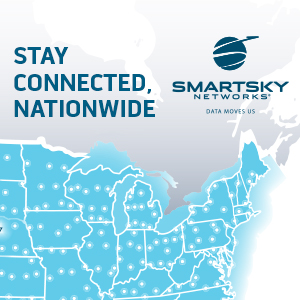 About Farelogix
Farelogix is a recognized leader and innovator in the travel industry. Its groundbreaking technology is modernizing the airline commerce and distribution landscape, and is used by several of the world's leading airlines. The company's flagship Airline Commerce Gateway is a technology platform comprised of fully integrated and optimized components for airline-controlled distribution, shopping, pricing, merchandising, and retailing across channels. Recognized for its pioneering role in creating the distribution innovation known today as NDC, Farelogix now provides NDC (Level 3 certified) distribution for more than 20 airlines with connectivity to 10 major PSS systems. The company's "Offer and Delivery Engines" (shopping/pricing, merchandising, availability calculation, schedule building, and NDC API) enable airlines to create, control, and deliver their offers independent of their PSS or GDS. These engines also represent the industry's only shopping and merchandising suite designed for extreme high volume searching with infinite scalability in alignment with the NDC vision. Farelogix is headquartered in Miami, Florida, with offices in Toronto, Canada; and Dubai, United Arab Emirates. For additional information, visit farelogix.com.