LIFT by EnCore's Boeing 737 and 787 seats are pitched by the company as being among the very best economy products designed for these airframes. Design, details, materials and engineering have played a significant part in developing the seats, which are supplier-furnished equipment for Boeing.
"We want you, when you come up to our seat, to say 'Wow, this looks nice. This looks like something I want to sit in for the next three hours.' And I think some of that has been missed in some other products," vice president of development and strategy Elijah Dobrusin tells Runway Girl Network.
"I think a lot of people can manufacture seats, but actually engineering, developing, and certifying a seat is the hard part, right?" Dobrusin jokes. "I think that's where a lot of manufacturers run into problems, and then because they can't develop it, they have a hard time delivering it. And then I think the end result looks like a delivery problem, but I think in reality, it's more of an engineering problem."
That said, Dobrusin is modest about the innovations LIFT by EnCore has made in developing its seats. "A lot of the materials we use are the same materials that have always been used in economy class. What we've done is put more emphasis into the details, because we're using the same metals and plastics that everyone else is, but we've put a lot more emphasis on those tiny details, the stitch patterns, and the curves of our parts."
Moreover, Dobrusin notes, "There's a lot of composite in our seat, and composite you can make any shape you want, right? But then you look at some seats, and they have composite but they've made straight lines. It doesn't need to be straight. You can make some beautiful curves. I think that's what we've tried to do is say: 'okay, how can we take the materials we have and stay with them within costs, and the weight restrictions and the space restrictions, and just make something that's a little more focused on those details, and make it a little more premium, make it a little nicer to sit in?'"
An example is the 'cove' area at eye level behind the inflight entertainment screen on the 787 seat, which is recessed to add crucial inches in the increasingly important eyeball-to-seatback measurement, which will continue to shrink as seatmakers develop ways to increase or maintain knee clearance while reducing pitch.
"We're looking at where we can provide those little premium touches, and use it in areas that provide a lot of impact to the passenger, put it in an area like that cove area, because it's really in the eye-line of the passenger," explains Dobrusin.
"Can we add a small amount of cost in that area where it's going to add a good bang for your buck and bring a lot of value? For instance, in our 737 seat, we've tried to remove a lot of the plastic shrouding and a lot of the excess plastic parts because they don't bring a lot of value — It's just extra weight, it's extra cost, so if we can remove some of that, and then add more premium material somewhere else…"
Dobrusin continues, "A lot of comfort is not about the cushions, or the dress-cover material. Certainly that plays a big part of it, but a lot of comfort is perceived comfort."
Perception certainly plays an important role – see the LED lighting craze in aircraft cabins – but it doesn't change the living space afforded to passengers, as #PaxEx-focused frequent flyers are wont to stress on aviation forums and on social media. Little wonder, then, why premium economy is becoming so important.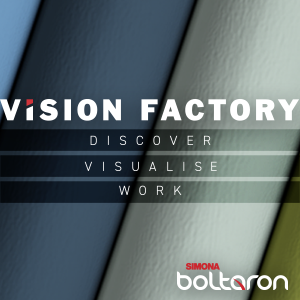 Is premium economy an inevitable progression for LIFT by Encore? "I would agree with that," Dobrusin muses. "Our goal from the beginning of starting LIFT by EnCore was to be a full-scale seat manufacturer, and be able to support airlines in a bunch of different classes. That would be our intent, and we definitely see the growing, two-class narrow-body market — as well as premium economy — as a growing segment."
But the company isn't in a huge rush. "We want to take things slowly, and I think we're already moving probably faster than our owners would want. Things are going really well, so we'll see what kind of makes sense. Maybe it's some sort of premium economy product, or a domestic first-class product, or a 777X product. We're open to all of it, and we want to make sure we can crawl before we run, and make sure we do it right.
"Because on-time delivery, and delivering a product that makes the customers and the passengers happy is our primary mission, and so we don't necessarily need to grow and expand our portfolio yet."
Earlier this year, Boeing VP payloads and systems supplier management Beth Anderson cited on-time delivery issues as among the reasons why the airframer has broadened its portfolio to include LIFT by Encore seats and indeed Jamco business class seats. Boeing is also exploring collaboration options with automotive seat supplier Adient.
"I think we have seen constraints in the industry and so we are reaching out and we think by providing more options for our customers it just gives them more breadth and ability to have a good product, be innovative and meet the delivery requirements," Anderson told Runway Girl Network editor Mary Kirby at the Aircraft Interiors Expo in Hamburg.
Does this give LIFT by Encore a sort of 'favored nation' status with Boeing? "We just want to provide more options for them [airlines] and the relationship with LIFT is a bit different in that we will place the purchase order directly with LIFT and the airlines can negotiate the pricing but we will have the contract so we'll have more involvement with the seat supplier. It is not BFE [buyer furnished equipment] and a separate contractual relationship."
She refers to the approach as a sort of "hybrid" SFE model because airlines "get the ability to negotiate directly with the seat supplier like BFE but they will have the Boeing backing of it being through our purchase order and through more direct interface with the seat supplier…
"I think it gives them the dependability of Boeing backing and having a little more influence in the outcome because we're contractually aligned with the seat supplier. They get the same as any of the other Boeing products and hardware on the airplane – that we're going to support the airplane until it's no longer flying out there, and they'll get the same kind of support from the seats."
Like Dobrusin, Anderson is excited about the ability to customize the LIFT by Encore products. On the 737, for instance, "what's really exciting about the LIFT product is they've taken the Boeing Sky Interior and it's incorporated in the seat so from the contours, the touch points, the lighting. The lighting from the airplane is actually integrated into the seat. So when we're flying and going from a dusk to an evening, and then an evening to a morning, the lights in the cabin change to reflect the different segment of the flight and the seats have the same lighting.
"So it just gives you that more integrated experience and they have IFE as an option. They have their personal electronic device holders … You can put, you know, lots of bells and whistles on it if you want and the whole thing is just great that it is so integrated with the rest of the architecture in the airplane."
It is notable that Boeing and its rivals are upping their messaging around interiors. "I think it's really exciting," says Anderson. "I am an engineer so it is not just about the flight deck and the range and the fuel efficiency, you know, it is about the passenger experience and it's about allowing airlines to differentiate themselves and it happens in the cabin and so we want to be integral with the different suppliers to develop and innovate a product that is aligned aesthetically and spatially with airplane itself. And so when we can bring the two together and have a more integrated product it is going to deliver more value to our customers."
Additional reporting by Mary Kirby
Related Articles: