Having recently received certification from the FAA for its next generation Primus Epic 2.0 cockpit debuting on the Pilatus PC-24 Super Versatile Jet, Honeywell Aerospace is working to secure another 10 aircraft certifications for the avionics platform over the next five years, management tells Runway Girl Network.
Formerly known in the turboprop and light jet arena as Primus APEX, the Primus Epic 2.0 integrated avionics system is pitched as providing the latest in cockpit technologies to provide pilots with exceptional flight and communication capabilities.
On the PC-24 specifically, the solution will feature advanced navigation and situational awareness for enhanced safety and reliability, four 12-inch color LCD displays, better information at the pilots' fingertips, and a level of future-proofing – i.e. operators have an easy upgrade path to the mandated Automatic Dependent Surveillance-Broadcast Out system.
About 5,500 Primus Epic systems are flying today, spanning everything from helicopters and Pilatus PC-12 turboprops on the smaller end of business aviation all the way up to Dassault business jets, the Gulfstream 650 and other Gulfstream types, as well as Embraer 170/190 regional jets. Airbus earlier this year selected the Primus Epic cockpit to be retrofitted on United Parcel Service's fleet of 52 Airbus A300s. "The system will also extend the life of the mail and logistics company's aircraft for 20 years, ensuring it can operate at the highest level of efficiency and safety with increased on-time arrivals and fuel efficiency in a modern and evolving airspace," says Honeywell Aerospace.
But when an additional 10 certifications are secured through 2022 – including for the forthcoming Embraer E2 regional jet series – Honeywell Aerospace will have grown its Primus Epic base to roughly 12,000 tails, says vice president, cockpit systems Jeff Merdich.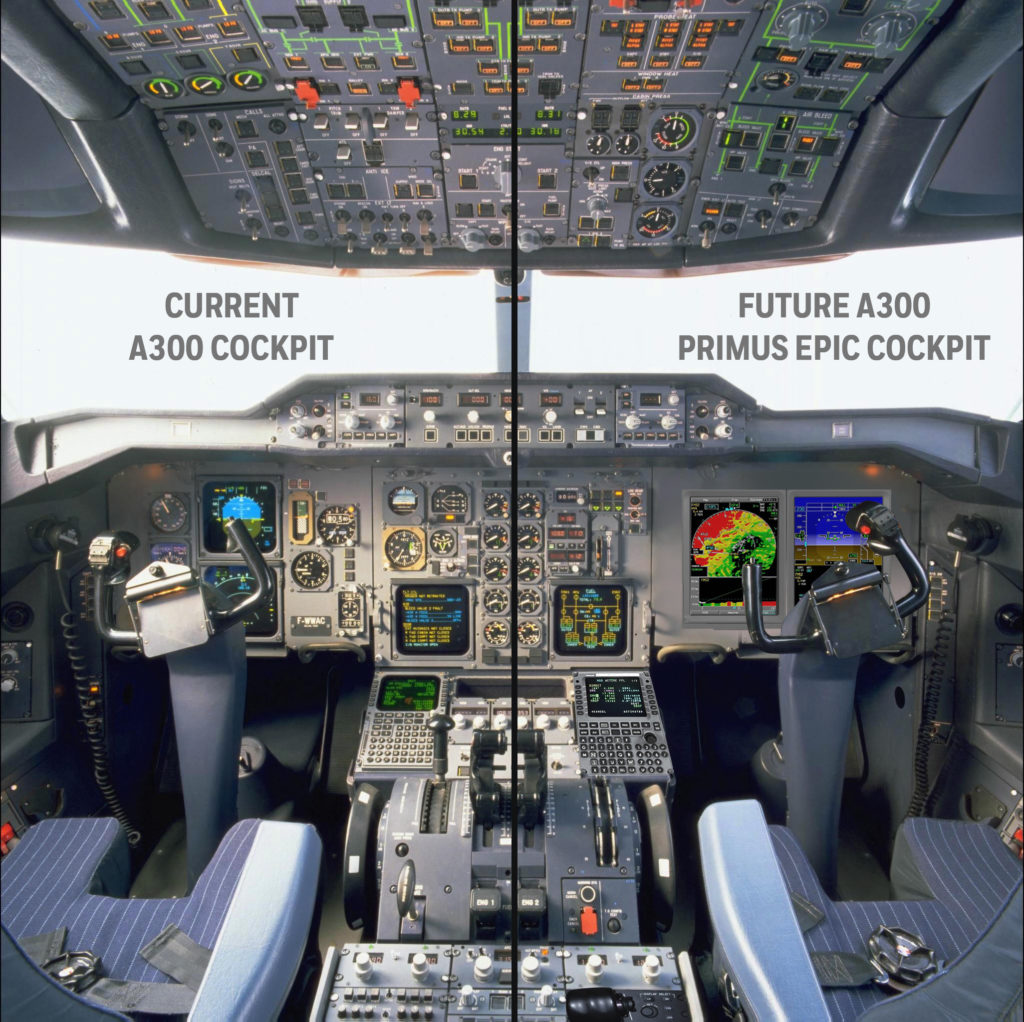 Boasting a large install base drives the forward-thinking Honeywell Aerospace to constantly innovate in the cockpit. "We like to continue to provide new software functions, and those are really focused around operational efficiencies, situational awareness or safety activities," says Merdich.
"Some of the [features] that are coming out now of course you know are around [Honeywell's SmartView] synthetic vision so we're enhancing those, extending it to be a full gate-to-gate experience, a 3D synthetic view of the world and a 2D airport map to accompany you around the area."
Even though Pilatus has leveraged a large majority of Honeywell Aerospace's latest technological upgrades for Primus Epic 2.0 on the PC-24 light jet, including SmartView, Honeywell "will be upgrading not only the PC-24 in a few years from now, but also the other aircraft that Epic 2.0 is on", notes Merdich.
An example of a newly available, retrofittable option is Honeywell Aerospace's touchscreen DU-1310 displays for Primus Epic, which allows pilots to interact with the cockpit just like they do with consumer electronic devices.
Carl Esposito, who serves as president electronic solutions at Honeywell Aerospace "challenged our teams to create this new product and typically this would take quite a number of months to do, 18 to 24 months. He challenged us to do it in six months and have it ready for NBAA," says Merdich. "It really drove the team to come up with this new product – in seven months altogether with the TSO so it was a real challenge. We're taking those learnings into many of our new products now. So it was a great way to break the barriers of how we work internally and expand into our products and improve cycle times."
Upgrading to the new touchscreen displays will entail a simple swap-out of displays plus an associated software load. "It's very simple. The displays are in trays, with a simple latch mechanism, so that is very, very quick to do," he says.
Connectivity Considerations
Understanding how aircraft avionics are evolving is pertinent to those tracking the inflight connectivity sector, including Runway Girl Network. Honeywell Aerospace's electronics solutions team works closely with the firm's GoDirect connectivity and flight services faction to leverage satcom and other connectivity offerings as part of the manufacturer's roadmap activities.
For the recently certified PC-24 light jet in particular, there are various inflight connectivity options, depending on the end customer's needs. But Honeywell Aerospace's lightweight AeroWave satcom system, which transmits via Inmarsat SwiftBroadband, and its JetWave hardware, supporting Inmarsat's high-speed Ka-band connectivity service, "or other configurations" could be applicable for the type, notes Merdich.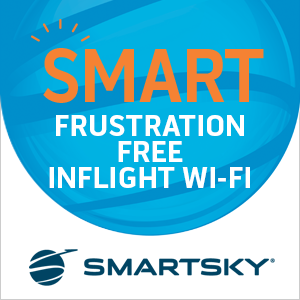 But Honeywell Aerospace also considers connectivity in the context of cutting or eliminating the costs and effort associated with implementing cockpit software upgrades. Its wireless data loader enables connectivity to the Primus Epic cockpit through a tablet device, such as an iPad, via Honeywell mobile apps. "We do have data gateways so they're a unit that provide secure access to flow information to the avionics system wirelessly," explains Merdich.
In the future, industry can think about loading new software functionality more remotely, says Merdich. "So you can see that you can start to expand the remote and connectivity part of it in those kinds of functions as well." A major airline has just selected Honeywell's data loading solution to empower connected aircraft capabilities. 
Honeywell's work on this front begs the obvious question of just how much is the firm priming Primus Epic to play in the autonomous space for civil operations down the road.
Passenger planes without pilots?
"Epic 2.0 and Epic certainly can satisfy some level of autonomy but it's going to take a whole new system of sensors and information and decision-making processing to do that, so it really can be thought of maybe in stages," says Merdich. It can take the shape of pilot monitoring, where warnings are provided from the ground; to an auto-pilot intervention; all the way to full autonomy, he adds.
But in terms of passenger aircraft, we're talking "a decade plus". Regulatory and passenger anxiety hurdles will need to be surmounted.
Related Articles: